Arun Chand of Chand's Financial – Fundraiser
Thank you for your support!
Caring is at the Heart of Community
Arun Chand is raising funds in support of cardiac care at Royal Columbian Hospital. Donate today and help Arun reach his goal.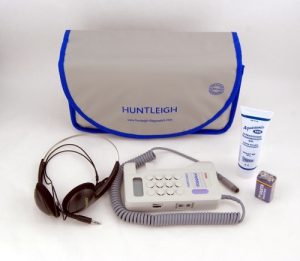 Doppler Ultrasound with Probe $4,111.76* for two (2,055.88 each)
As BC's busiest cardiac care centre, Royal Columbian Hospital (RCH) is the only hospital in the Fraser Health region providing open-heart surgery and minimally invasive procedures known as cardiac catheterization and TAVI for more than 1.8 million people from Burnaby to Boston Bar. Royal Columbian houses one of the busiest cardiac intervention units in Canada.
With the most open-heart surgeries performed on an annual basis in BC, our most critically-ill patients require constant monitoring in the first 48 hours post-surgery.
The Doppler Ultrasound is an important device that is used daily at multiple bedsides to assess vascular status in compromised patients. It is a non-invasive test that estimates the blood flow.
Currently Royal Columbian has two of these ultrasounds, but additional Doppler Ultrasounds will make it easier to provide the timely pulse checks and make a huge difference in patient outcomes.
Royal Columbian is home to the busiest cardiac care unit in BC. Because of our critical role in cardiac care, it is essential that we have the right equipment on hand.
*Please note that 15% of all gifts received goes to support the continuing work of the Foundation.
"Like so many families in our community, my family was affected by heart disease. My father and brother-in-law were cared for at RCH. This is the hospital our community relies on for cardiac care. I want to help ensure that my loved ones, my friends and my clients receive the best care possible when they need it." Arun Chand
Join Arun and donate today to support cardiac care at Royal Columbian Hospital.