Jas Bhatti Memorial Golf Tournament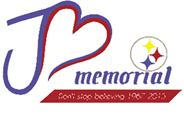 The Jas Bhatti Memorial Fund was founded with a mandate to continue his life's work in helping and supporting the community.
Every year we gather as family and friends in memory of our time with Jas and to create new memories while we support others. In 2018, we donated $15,000 to the NICU (Neonatal Intensive Care Unit) at Royal Columbian Hospital.
Now in its fifth year, we warmly welcome you to join us for the 5th Annual Jas Bhatti Memorial Golf Tournament on Saturday, September 21st, 2019 at the Surrey Golf Club. Funds raised will go directly to Royal Columbian Hospital Foundation.
If you cannot attend the event but wish to make a donation in support of its equipment goal, follow this link.