Making the Cut
June 13, 2020
Making the Cut Charity Golf Classic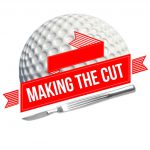 From the desk of Dr. Feisal Mohamedali
To all physicians, nurses, allied healthcare professionals, and staff of Royal Columbian Hospital
Did you know that since 2013, Making the Cut donors, sponsors, and golfers have raised over $400,000 for Royal Columbian Hospital?
These funds have supported the purchase of a Belmont Rapid Infuser for the ER, two infant warmers for the NICU, an endoscope glidescope for the OR, and provided support for an ultrasound for the clinical teaching unit at RCH.
I know many of you were looking forward to this year's tournament. Unfortunately, like many things, COVID-19 disrupted our plans for the 2020 tournament and our goal to exceed the $100,000 we raised last year.
However, I believe we can still make a difference. This is why I am personally pledging $10,000 to support Making the Cut and I challenge you to make your own gift in support of the vital equipment Making the Cut provides for RCH.
If everyone who intended to register donated the amount of their ticket, we would raise an incredible $20,000 towards vital equipment needs like state-of-the-art rehabilitation wheel chairs for recovering patients at RCH. So please, consider making a gift today by visiting the Foundation website and entering 'Making the Cut' when asked where to apply your donation.
If you have any questions about supporting the Foundation or the impact of giving, please reach out to Donna MacIntosh at donna.macintosh2@fraserhealth.ca or 236.332.4301 – I know she will be delighted to hear from you.
I look forward to reaching out in thanks for your support.
Sincerely,
Feisal Mohamedali MD, FRCPC
Regional Medical Director & Regional Department Head, Fraser Health Anesthesiology
Department Co-Head – Royal Columbian Hospital Department of Anesthesiology and Perioperative Medicine
Trauma Physician – Royal Columbian Hospital Trauma Network
Clinical Assistant Professor – UBC Department of Anesthesiology, Pharmacology & Therapeutics
Organizing Chair – Making the Cut Charity Golf Classic (a Royal Columbian Hospital Foundation fundraiser)