Making the Cut
September 11, 2021
Making the Cut Charity Golf Classic
Thank you to the golfers and sponsors who took part in the Making the Cut Charity Golf Classic on Saturday, September 11, 2021.
Support the purchase of a portable ultrasound by making a gift using the form below.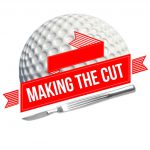 Did you know that since 2013, Making the Cut donors, sponsors, and golfers have raised approximately $450,000 for Royal Columbian Hospital?
Contact information—Shae Fowler at 604-626-7286 or shae.fowler@fraserhealth.ca
2021 Presenting sponsor: