Making the Cut
June 13, 2020
Making the Cut Charity Golf Classic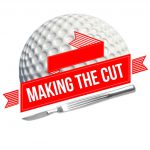 The Making the Cut Charity Golf Classic committee has made the difficult decision to cancel the 2020 tournament.
This announcement is made with great sadness, but the decision has been made with the intention of addressing any concerns participants may have as we manage the current challenges associated with the COVID-19 global pandemic.
We are incredibly grateful to the sponsors, donors, and registrants who have already come forward to support the 2020 tournament. We will be in touch with you all shortly.
For more information, please contact Zahra Stark by email or at 236.332.1480.
Royal Columbian Hospital Foundation is committed to supporting the hospital, and a COVID-19 Response Fund has been created to address the emerging needs of the hospital.