35 Supporters
Royal Printers Ltd. Gieschen
$5000
New Westminster
Colin Galinski
$1500
New Westminster
Clifford Hodgins
$1200
Maple Ridge
Barry Thorneloe
$1000
Coquitlam
Sean Keenan
$1000
Vancouver
Wayne Johnson
$800
Burnaby
Doug Eveneshen
$200
Coquitlam
Shiraz Charania
$101
Surrey
Ann Smith
$100
New Westminstet
Barbara GEDDES
$100
Coquitlam
Ben Birovchak
$100
New Westminster
Joe Braun
$100
Fort St John
Kevin Enns
$100
Abbotsford
Patricia K. McGuire
$100
Burnaby
Anonymous
$100
New Westminster
Peter Podovinikoff
$100
Surrey
Ronald Maas
$100
CHILLIWACK
Sharon Sundvick
$100
Langley
Stacey Rigby
$100
Port Moody
Jennifer Atkinson
$50
New Westminster
Marilyn Phillips
$50
Mission
david gordon-smith
$50
Surrey
Anonymous
private
Burnaby
Anonymous
private
Parksvile
Jeff Norris
private
Delta
Lynne Walko
private
Coquitlam
Anonymous
private
Port Coquitlam
Anonymous
private
New Westminster
Jason Howe
private
New Westminster
Load More
Show Less
Help launch the giving season.
November 28, 2017
Your incredible generosity during #GivingTuesday has allowed us to reach our initial goal in support of a new cardiac ultrasound.
Thank you to all who made a gift to help us launch the giving season.
A new cardiac ultrasound will allow the hospital to upgrade to a more advanced system that allows doctors to see the heart in much better detail. With this technology, the cardiac services team has access to better information with which they can diagnose heart problems and perform surgery.
If you haven't made your #GivingTuesday gift yet, we urge you to do so now in support of the hospital's Greatest Needs. Your care is critical.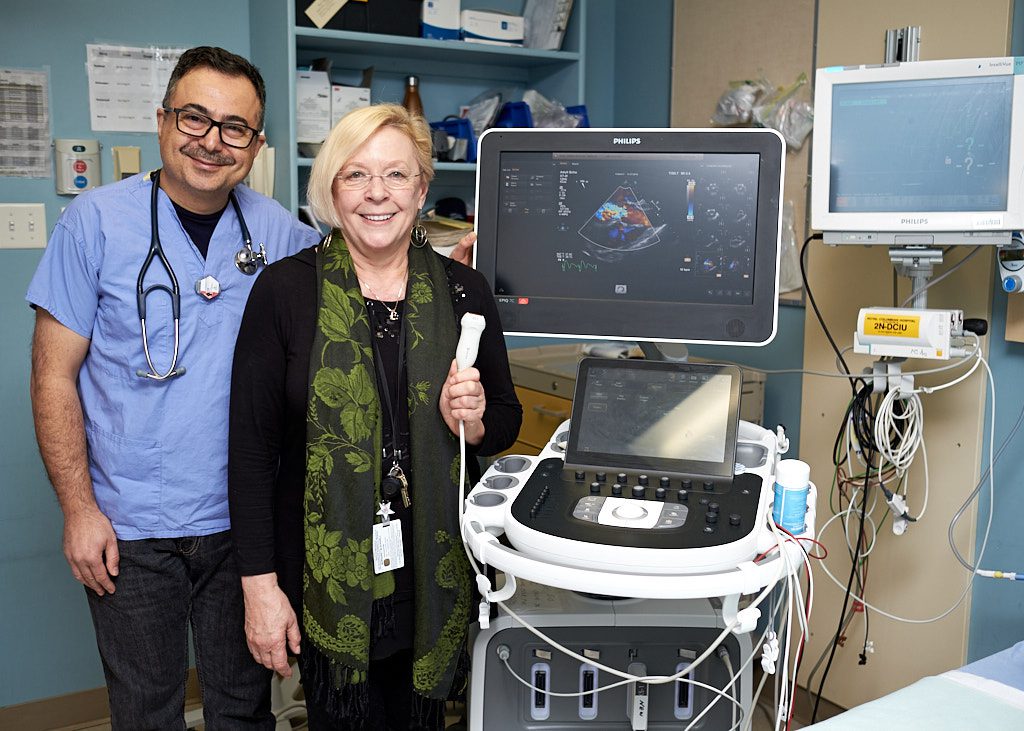 Contact Us
For more information on GivingTuesday and other Royal Columbian Hospital Foundation fundraisers, please contact Shirley Loi:
Shirley Loi
Coordinator, Development and Marketing
Royal Columbian Hospital Foundation
E shirley.loi@fraserhealth.ca
T 604.516.7601