Holiday giving 2018
Christmas appeal 2018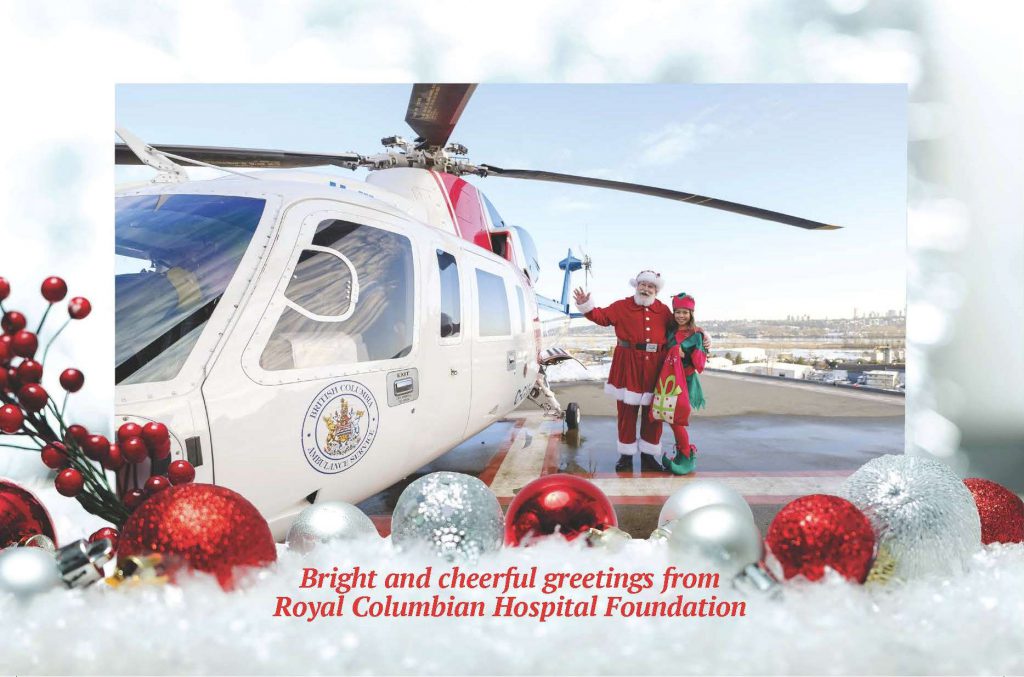 Thank you for making Royal Columbian Hospital Foundation part of your end-of-year giving.
Your donation will help to give the most seriously ill and injured their greatest chance at life by funding critical needs. On behalf of the Royal Columbian Hospital family, we send our most sincere appreciation.
By making your donation before 2019, you will also qualify for a 2018 tax receipt to be sent by email.
Warm wishes from all of us at Royal Columbian Hospital Foundation.
We would also like to thank our friends at Nurse Next Door for sponsoring the cost of this year's holiday ornaments, which allow donors to leave a special message to be displayed on our Christmas tree.

Contact Us
To learn more about how you can support
Royal Columbian Hospital Foundation, please contact 604.520.4438