Hope in a Heartbeat
Thank you for your support!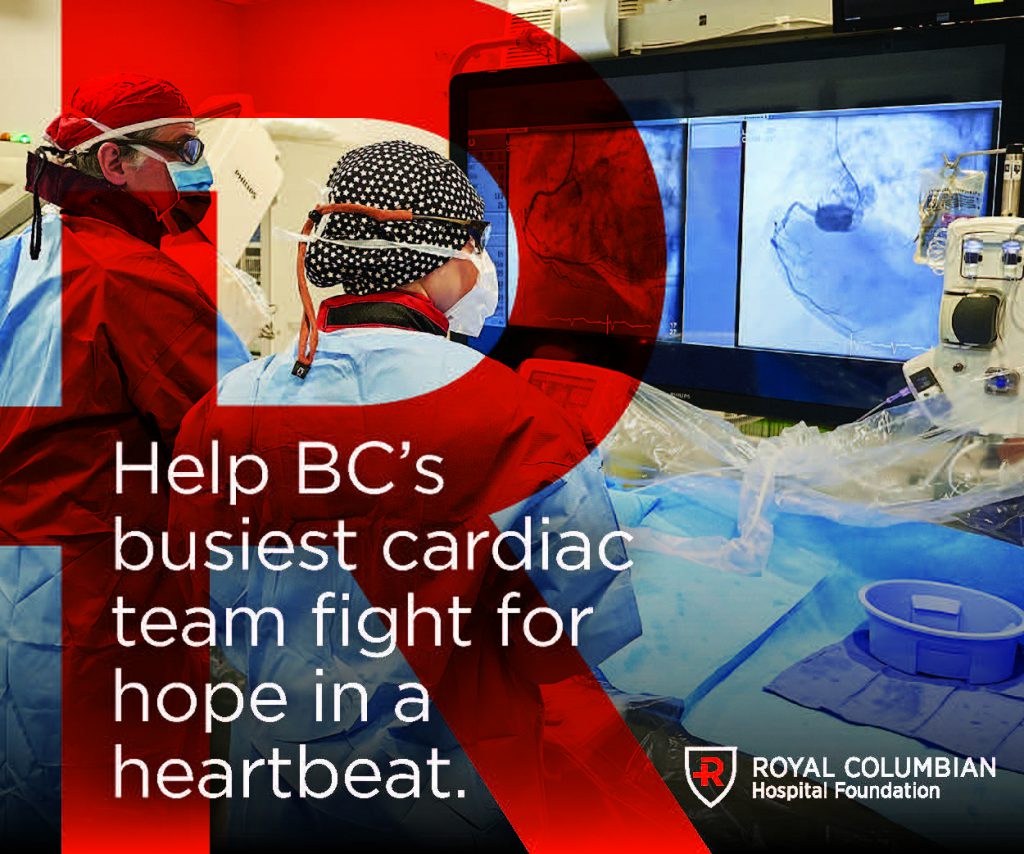 Join the fight to find hope in a heartbeat.
February is Heart Month, and your donation now towards cardiac care will support as many as a third of British Columbians who rely on Royal Columbian Hospital for heart-related emergencies.
More Information

Thousands of patients come through the doors of the hospital each year, looking to retain quality of life through complex open-heart surgery or the latest minimally-invasive measures to open blocked arteries, replace failing heart valves and diagnose heart conditions.

We have a team of expert cardiologists, cardiac surgeons, cardiac anaesthetists, perfusionists, nurses and other health care professionals who offer care from diagnostics to treatment and support in the community once you leave the hospital.

Royal Columbian Hospital serves as the region's emergency room for the heart. Your contribution towards cardiac care will help to ensure Royal Columbian can continue to deliver exceptional services.

Your gift can support the purchase of lifesaving equipment such as defibrillators. When time is critical and a patient requires immediate resuscitation, every second counts. Royal Columbian Hospital's Code Blue Team is a specialized group, composed of health care professionals, that rush to the location of distressed patients in the hospital and start immediate resuscitative efforts.

Most often, the Code Blue Team responds to respiratory arrests or cardiac arrests. The survival of a patient in distress can depend on the team's quick actions. Time is critical, and so is being prepared for a real-life code blue, knowing what life-saving equipment is available and where it is located.
Contact Us
To learn more about how you can support
Royal Columbian Hospital Foundation, please contact 604.520.4438