In memory of George Quan
Thank you for your support!
In loving memory of George Quan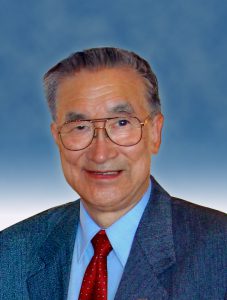 George C. Quan
June 25, 1928 – April 16, 2019
It is with great sadness that George C. Quan, age 90, of Port Coquitlam, died peacefully in Royal Columbian Hospital on April 16th, 2019.
Born in New Westminster, BC, George attended Trapp Technical School before going on to study radio electronics in Toronto.  George proudly owned Westminster Television for 26 years, enjoyed playing golf and teaching computer skills to seniors.
In lieu of flowers, George's family requests that a donation to the Royal Columbian Hospital Foundation be made, as RCH cared for George during this first stroke many years ago, and again as he passed away peacefully.
Contact Us
To learn more about how you can support
Royal Columbian Hospital Foundation, please contact 604.520.4438