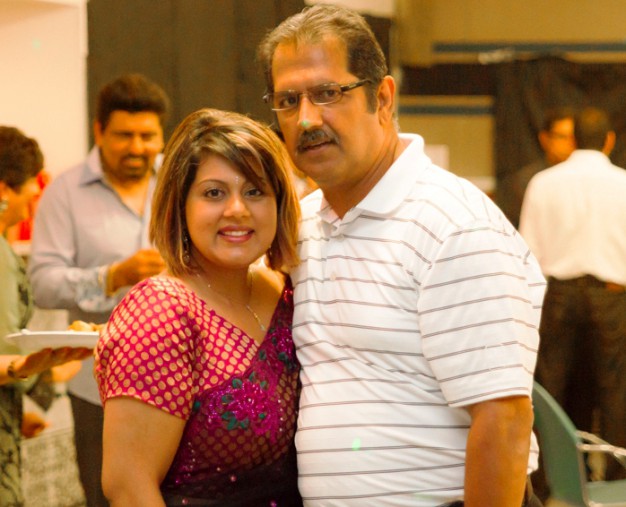 Galib and Feroza (Gova) Jamal recently honoured their Dads' birthdays in a truly heartfelt way – they hosted a joint birthday party for the two men that raised $2,700 for cardiac care at Royal Columbian Hospital (RCH). More than 40 family members and friends from Burnaby and Coquitlam attended the joint birthday celebration for Karim Jamal and Mack Gova, making generous donations in support of RCH's Cardiac Sciences program.
"We decided to give back to a hospital who has taken great care of our family and friends in the past, present and will in the future," says Feroza Jamal. "Since cardiac care is so prominent in the South Asian Community what better way to spread the awareness of the amazing work that RCH's cardiac team does than to have a party with the majority of members who will be affected by the disease."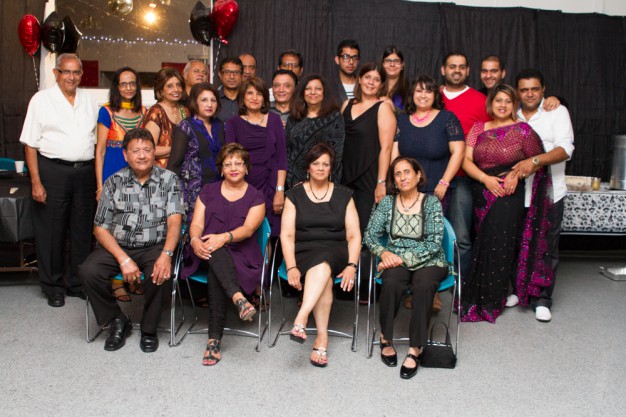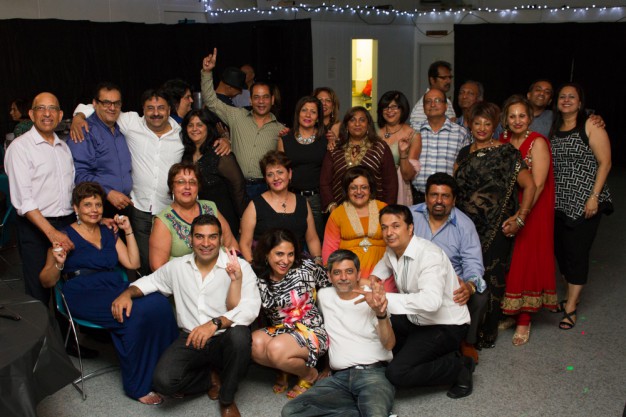 Organizers of the event include:
Top photo (Gova family): (Front row, third from the left) Anar Gova, Feroza's mother; (middle row, far left) Fairuza Punjani and Emran Gova (red sweater); and (middle row, far right) Fe and Galib; (back row) Mack Gova.
Bottom photo (Jamal family): (middle row, far right) Khatun (Katie) Jamal and Karim Jamal (end, blue shirt), Galib's parents.
RCH is a provincially designated cardiac centre and is the only hospital in the Fraser Health region of 1.7 million people to perform life-saving open-heart surgery and minimally invasive heart procedures.