Hosting or attending a fundraising event or activity is a great way to have fun while raising funds for Royal Columbian Hospital. No matter how small or how large, your contribution can make a difference.
Holiday gift wrap at Lougheed Town Centre
November 24 - December 24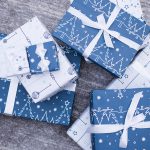 HOLIDAY GIFT WRAP
NOVEMBER 24 – DECEMBER 24
From November 24 – December 24 gift wrap will be available at Lougheed Town Centre by Donation to Royal Columbian Hospital Foundation.
Holiday gift wrap will be available in the Holiday Lounge. Kick back and relax while we take care of the final flourish for you!
Minimum Suggested Donations
$2 – Small Package
$3 – Medium Package
$4 – Large Package
$5 – X Large Package
Gift Boxes are by a donation of $2 each
Making the Cut
June 9, 2018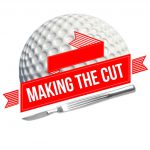 Thank you the golfers and sponsors who supported us on Saturday, June 10, 2017 at Pitt Meadows Golf Club for the 5th annual Making the Cut Charity Golf Classic, a fundraising event uniquely organized by frontline hospital staff. Since 2013, Making the Cut has raised over $180,000 for Royal Columbian Hospital Foundation to purchase lifesaving medical equipment. 2017 marked the start of a fundraising campaign for Trauma Services at Royal Columbian Hospital, one of two major adult trauma centres in the province.
Don't miss your chance to be part of one of the most memorable events of 2018. Register early and please consider sponsoring us.
West Coast Auto Group – Fraser Health employee discount
If you are an employee of Royal Columbian Hospital or Fraser Health, you are now automatically enrolled into the West Coast Auto Group Preferred Customer Program.
The Preferred Customer Program offers access to either a new vehicle from one of six industry-leading brands which are Toyota, Mazda, Nissan, Ford, Lincoln and Kia (or we can source other new makes) or choose from our massive combined pre-owned inventory guaranteeing you a seamless and transparent car-buying experience while helping Royal Columbian Hospital Foundation achieve its fundraising goals in the process. The Foundation receives $200 from every vehicle sold.
The preferred customer program also offers a five per cent loyalty redemption with a West Coast Auto Group Customer Advantage Card membership, preferential access to service loaner cars, available service shuttle, and access to a convenient Lower Mainland bodyshop network.
Contact Phil Stanyer at West Coast Auto Group at 604-813-0144 or rch@westcoastautogroup.com