YOU ARE INVITED TO JOIN OUR PRESTIGIOUS CHAIRMAN'S CIRCLE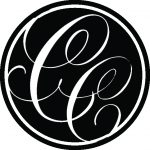 The Chairman's Circle:
for donors giving $1,000+ annually
Members of our Chairman's Circle are dedicated to supporting priority equipment needs, facility enhancements, research, education and innovation at Royal Columbian Hospital. As a member, your leadership and generosity will play a pivotal role in the lives of thousands of patients who come through our doors each year.
As a Chairman's Circle member, you will receive exclusive benefits, including:
An invitation to attend our annual Healthy Living Series dinner that features presentations from leading health professionals on important health topics. These gatherings draw experts from a wide range of fields, providing Chairman's Circle members with information about the latest trends in medicine, fitness, prevention and nutrition.
Access to our exclusive Fireside Chats with key physicians at Royal Columbian Hospital. Join us for an intimate conversation with a panel of physicians to learn more about their area of focus and advances in critical care.
Our bi-annual 'Your Health Matters' magazine (both digital and hardcopy available) which include stories that convey the impact of your giving to Royal Columbian Hospital.
Join Our Chairman's Circle by Making Your Gift Today:
To explore your Chairman's Circle membership, please contact Jaimie Jeon, Development Officer, Annual Giving at 604–360–5522 or jaimie.jeon@fraserhealth.ca.
Highlights: A Fireside Chat with Leading Physicians at Royal Columbian Hospital