Those who knew him say Charles Evans was frugal with himself but generous with others. He moved to New Westminster from Winnipeg after retiring from a career in law and lived in the same condo for three decades. Before his death in 2017, Charles quietly designated Royal Columbian Hospital Foundation as the beneficiary of what is one of the largest legacy gifts ever in the hospital's existence.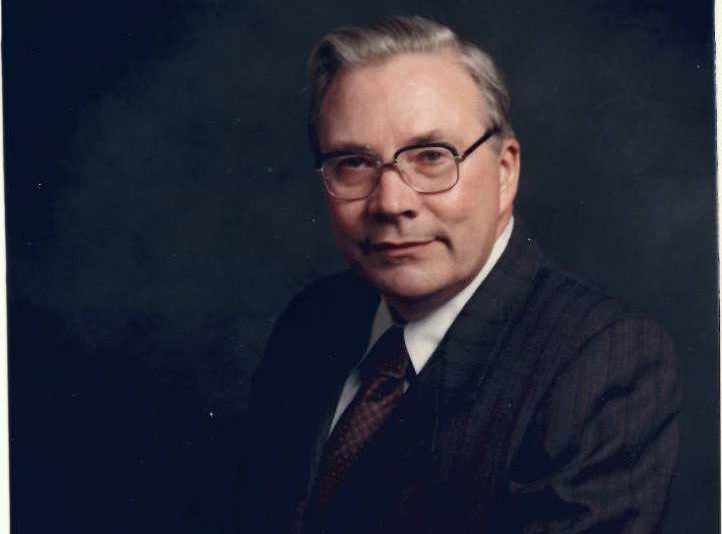 "He was a loner but very personable," says his friend Dale Wren, who also became co-executor of his estate. "He was an only child and never married."
Over a 15-year period, Charles made several donations to Royal Columbian Hospital Foundation, but nothing that would foreshadow the seven-figure gift he left in his Will. After he passed away, the Foundation was notified of a contribution totalling more than $3-million.
"He thought he would get the best bang for the buck by giving to the hospital," says Dale. "At least if he gave to the hospital it will go to help people."
Charles had received care at Royal Columbian after suffering a stroke in 2011.
"He was in a wheelchair after his stroke and never walked again," says Dale. "His mind was fine though."
Gifts such as the one left by Charles demonstrate deep compassion for future patients, according to Catherine Cornish, who oversees legacy giving for Royal Columbian Hospital Foundation.
"Legacy gifts, large or small, are incredibly valuable," she says. "We rely on them to support our work and the equipment, facility enhancements, research, education and innovation that make life-saving care at Royal Columbian Hospital possible."
A gift in your Will (bequest) is the most common legacy gift. These gifts may involve cash gifts but could also include personal property like jewelry or works of art, real estate, or publicly listed securities.
There are three types of bequests you can choose from, depending on what's best for you:
• A specific bequest is a gift of a particular piece of property or a stated sum of money. This value is fixed and will not change unless you revise your Will.
• A residual bequest is a gift of all or a fraction of whatever remains after all debts, taxes, administrative expenses, and specific bequests have been paid.
• A contingent bequest is a gift that takes effect only if the primary intention cannot be met (for example, if an intended beneficiary passes away first).
While Charles's residual bequest was significant, Dale insists his friend never drew attention to himself and lived modestly. In passing however, his legacy will have a meaningful impact on the lives of many.
Curious how you too could make a Legacy gift?
LEARN MORE
Prefer to give now?
Consider committing to a monthly gift
MONTHLY GIVING
Connect With Us
Catherine Cornish, CFRE
Director, Leadership and Legacy Giving
Phone: 604.970.5931
Email: Catherine.cornish@fraserhealth.ca