Thank You To Our Front-line Workers
We, at Royal Columbian Hospital Foundation, are committed to helping the hospital and its physicians and staff however we can. We see first-hand the exceptional care they provide every day, and the impact and difference they make in the lives of patients and their families. As they manage through the additional challenge presented by COVID-19, we know hearing words of support from our community does make a difference.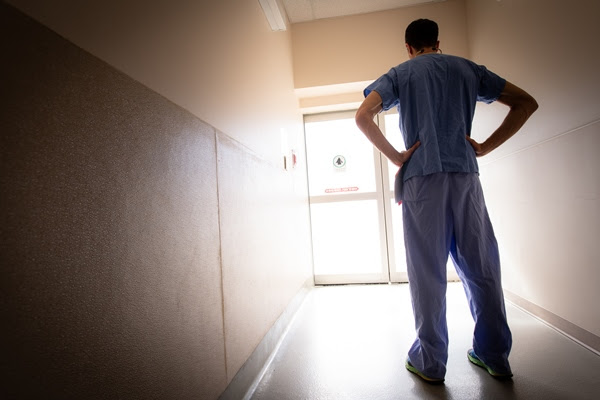 Please use the form below to post your message of support and appreciation for our front-line workers. We will make sure they know it's there.
We know there are many, many people in our communities who are ready to look after each other. As a charity, we see it every day in the kindness and generosity of our donors. Thank you for supporting those who are supporting our patients, families and communities in need today, and every day.
*Please note that RCHF reserves the right to review all messages prior to publication. Any comments deemed inappropriate because they are abusive or hurtful, off-topic, or violate the privacy of a patient or their family will not be published. Messages may be edited for length or clarity.​
A huge THANK YOU to each and every one for your dedication in these difficult days. We respect and admire you and wish you strength and courage as you face the many challenges that come your way. We keep you close to our hearts and in our prayers.
My family and I want to say a huge thank you to the amazing Drs., nurses, techs and all the support staff. Our mum is currently a COVID patient at RCH and everyone has been so amazing to talk to. We know our mum is getting the best care possible. Thank you from the bottom of our hearts.
As the entire world is gripped with fear over the COVID crisis, your courage is an example for all of us to follow. You show up each day and do what needs to be done to keep our society safe and functioning. You are doing far more than just taking care of the sick, you are showing us the kind of people we need to be in order to get through this. Thank You.
Donate to the COVID-19 Response Fund and support our front-line caregivers. Thank you for your support.
Show your support
We appreciate those who have reached out to ask how they can help. Donate to our COVID-19 Response Fund to support our front-line caregivers.