New Westminster, B.C. – July 18, 2012 — Royal Columbian Hospital Foundation (RCHF) has announced its Board of Directors for 2012-2013. Three new directors were elected at the Foundation's annual general meeting: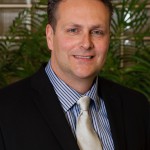 Frank Butzelaar of Port Moody is President and CEO of Southern Railway of British Columbia Limited (SRY) and its subsidiary company Southern Railway of Vancouver Island Limited (SVI).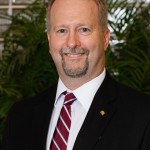 Doug Eveneshen of Coquitlam is President and CEO of Community Savings Credit Union.
Larry Kozak of Port Moody is an Integrated Solution Executive, Health Care with TELUS.
Re-elected to the Board are: Belle Puri (Chair), David Worthington (Vice-Chair), Dwight Ross (Treasurer), John Ashbridge, Sharon Domaas, Meldy Harris, Erin O'Halloran, Steven Osachoff, Gary Pooni, Helen Sparkes, Lisa Spitale and Dr. Laurence Turner.
"We are at a tremendously exciting point in Royal Columbian Hospital's 150-year history of caring for patients from across British Columbia," says Adrienne Bakker, RCH Foundation president and CEO. "As redevelopment plans move forward for RCH, a provincial referral centre for trauma, heart, neurosciences and neonatal intensive care, RCH Foundation is looking forward to expanding and strengthening its relationships with the community of British Columbia to help RCH deliver the best in health care."
"The timing couldn't be better to welcome Frank, Doug and Larry as new members to our Board," says RCH Foundation Board Chair Belle Puri. "They are all prominent figures in the business community who have deep personal connections to RCH and we are looking forward to working with them to complement our existing Board team and help us broaden our connections to the larger business and philanthropic community."
Centre of Excellence since 1862: BC's first hospital
RCH is a provincial referral hospital providing specialized trauma, cardiac, neurosciences, high-risk maternity and neonatal intensive care for seriously ill and injured people from throughout the Lower Mainland and across the province. RCH is also a major training centre for health professionals and a Clinical Academic Campus of UBC.
Raising funds since 1978
Royal Columbian Hospital Foundation (RCHF) is an independent charitable foundation that raises millions of dollars annually to help fund priority equipment needs, facility enhancements, research, education and innovation at RCH. For more information about Royal Columbian Hospital Foundation, visit rchcares.com or contact us at 604 520 4438.
-30-
For more information contact:
Shannon Henderson
Communications Specialist
Royal Columbian Hospital Foundation
Direct: 604 523 4438
shannon.henderson@fraserhealth.ca
rchcares.com