Community Savings Credit Union President and CEO Doug Eveneshen personally invested in championing hospital redevelopment campaign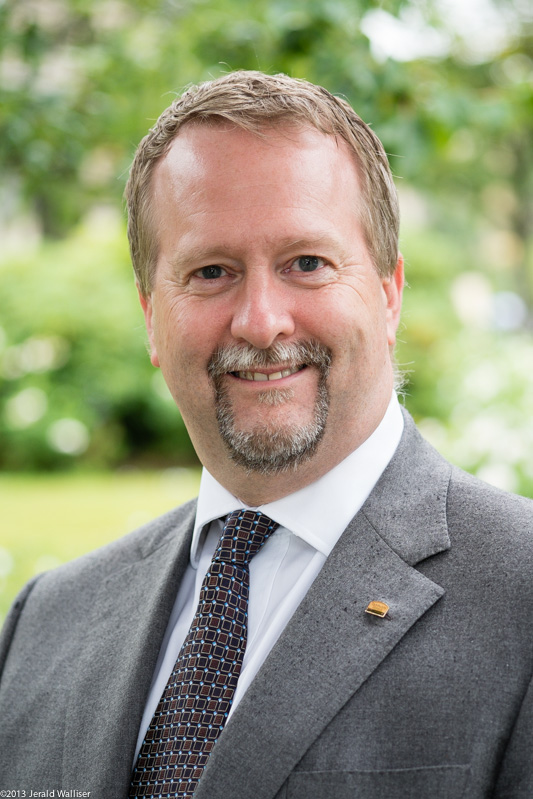 New Westminster, B.C. – July 19, 2013
Royal Columbian Hospital (RCH) Foundation is pleased to announce that Doug Eveneshen has been elected as RCH Foundation Board Vice-Chair. The Community Savings Credit Union President and CEO, who has served for the past year as a Board Director, brings 28 years of financial management experience to his new role as Vice-Chair, along with a strong personal commitment to advance the Foundation's mission.
"Royal Columbian Hospital is a very personal place for me…my wife, my mother and my father-in-law have all relied on it for their good health," says Doug, who works in Surrey and lives in Coquitlam, two of RCH's largest patient population areas. "I feel that I'm at a stage of my life, both personally and professionally, where I can make a difference and give back to the community…and the more I get involved in RCH, the more passionate I become about it."
Last October, Doug became 'hooked' on RCH while answering phone calls from donors on RCH Foundation's annual Donation Day.
"It was so touching listening to these people share their stories and hearing about why RCH is so important to them. I was really moved by that experience," says the father of three children, who also took RCH to heart during a tour of RCH's Neonatal Intensive Care Unit (NICU)
"That day up in the NICU, I met a baby that weighed one pound…one pound! That's one of those amazing things that happens [at RCH]…people can't grasp that they're possible, but they are with our support. I vowed that day that if there's more that I can do to support RCH, I will do it."
Doug is a Certified General Accountant and has an Executive MBA from Simon Fraser University. Throughout the past 28 years, Doug has held a number of senior management positions in retail and commercial lending, cash and treasury management sales with several major financial institutions throughout British Columbia and Alberta, including the Peoples Trust Company in Calgary, Alberta.
"We are delighted that Doug has accepted this Board executive position in support of the work of the Foundation," says RCH Foundation Board Chair Belle Puri. "He is a strong asset to our team as we lead up to a major capital campaign in support of RCH's redevelopment." President and CEO Adrienne Bakker agreed, saying, "Doug is a highly engaged and connected leader who, in a short period of time, has inspired us, our donors and hospital staff with his remarkable enthusiasm."
In his spare time, Doug enjoys family dinners, movie outings and walking his dog Bella.  He is also writing a book about his parents and the humble living conditions they faced growing up on the Canadian prairies during the Great Depression.
The primary role of the RCH Foundation Board Vice-Chair is to act as the Chair in her/his absence, and to carry out additional leadership duties relating to the functioning, responsibilities and governance of the Board.
Centre of excellence
Royal Columbian Hospital is a Fraser Health provincial centre and regional referral hospital providing specialized care for trauma, cardiac services, neurosciences, high-risk maternity and neonatal intensive care for 1.6 million seriously ill and injured people from across the province. RCH is also a UBC teaching hospital with a Clinical Academic Campus.
Raising Funds
Royal Columbian Hospital Foundation (RCHF) is a provincial and regional independent charitable foundation that raises millions of dollars annually to help fund priority equipment needs, facility enhancements, research, education and innovation at RCH. For more information about Royal Columbian Hospital Foundation, visit www.rchcares.com or contact us at 604 520 4438.
– 30 –
For more information, please contact:
Shannon Henderson
Manager, Marketing and Communications
(604) 520-4438
shannon.henderson@fraserhealth.ca
Julie Coghlan
Director, Marketing and Communications
(604) 523-8860
julie.coghlan@fraserhealth.ca