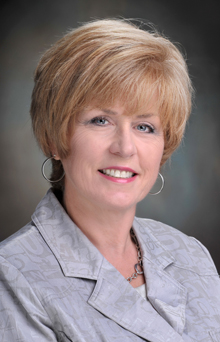 New Westminster, B.C. – October 1, 2012
Royal Columbian Hospital Foundation is pleased to announce that Barbara Becker will join the Foundation as Director of Major Gifts on October 9, 2012. She will be responsible for the overall development, implementation and management of the Foundation's major gifts program in support of funding equipment, research, education, special projects and capital campaign needs at Royal Columbian Hospital (RCH).
Barbara brings with her 19 years of experience in the not-for-profit sector in the area of fund development, specializing in major gifts and campaign management. She has worked in a leadership capacity in both the health care and education sectors, including Simon Fraser University,University of British Columbia, University of  Manitoba and Grace General Hospital in Winnipeg.
"Barbara has a reputation of being donor-focused and I know that she is eager to roll up her sleeves to partner with supporters to achieve results for RCH," saysRCH FoundationPresident and CEO Adrienne Bakker. "Barbara will certainly be a strong asset for our team as we embark on a capital campaign for the expansion and redevelopment of Royal Columbian Hospital."
Among many notable accomplishments, Barbara led the external relations unit at the medical campus atUniversity of Manitoba to raise major and leadership gifts for research chairs, a simulation laboratory, the new Apotex Pharmacy teaching and research Centre, and acquired the naming gift for the George and Fay Yee Centre for Healthcare Innovation.  Most recently she was the Director, Advancement in the Faculty of Applied Sciences at Simon Fraser University raising major gifts for two research chairs as well as equipment for laboratories.
"Coming to RCH Foundation at this pivotal time and being put in the position to inspire donors and our community to share in our vision of redeveloping Royal Columbia Hospital is both an honour and a privilege," says Barbara Becker.
Centre of excellence
Royal Columbian Hospital is a Fraser Health provincial centre and regional referral hospital providing specialized care for trauma, cardiac services, neurosciences, high-risk maternity and neonatal intensive care for 1.6 million seriously ill and injured people from across the province. RCH is also a UBC teaching hospital with a Clinical Academic Campus.
Raising Funds
Royal Columbian Hospital Foundation (RCHF) is a provincial and regional independent charitable foundation that raises millions of dollars annually to help fund priority equipment needs, facility enhancements, research, education and innovation at RCH. For more information about Royal Columbian Hospital Foundation, visit www.rchfoundation.com or contact us on 604 520 4438.
– 30 –
For more information, please contact:
Shannon Henderson
Communications Specialist
(604) 520-4438
shannon.henderson@fraserhealth.ca