Royal Columbian Hospital Foundation is proud to support this significant hospital redevelopment.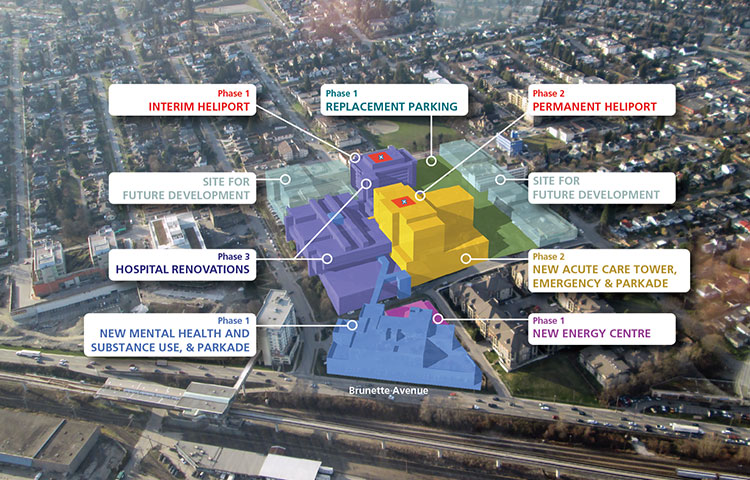 Our vision for this multi-phase, multi-year project is to create a world-class hospital: a state-of-the-art facility that provides uncompromising care and remarkable patient experiences.
This redevelopment goes beyond rebuilding a hospital. Our goal is transformational. Focused on revolutionizing the way health care is delivered so we can provide the very best for our patients. A hospital that is in step with the needs of today and is designed with flexibility to meet the needs of the future.
This redevelopment will help meet the needs of one of the largest, fastest growing, and culturally diverse health regions in the country—serving one in three British Columbians.
You can help – donate now to bring us closer to fulfilling this vision for the region.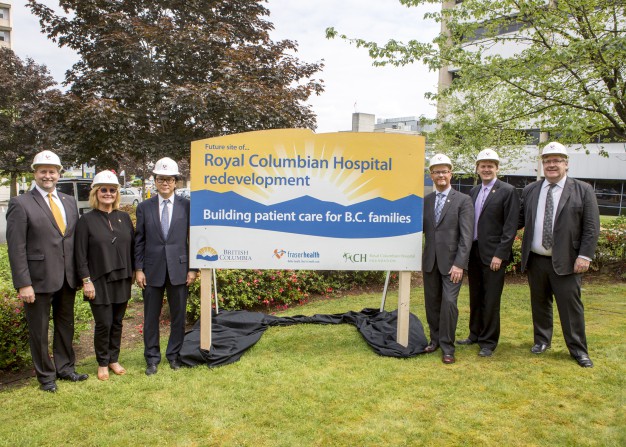 Phase 1 approved
On May 27, 2015, BC's Health Minister announced approval of phase 1 of the Royal Columbian Hospital redevelopment. This phase includes:
New Mental Health and Substance Use Centre will have 75 psychiatric beds, up from 30, with 12 outpatient clinics.
New, more efficient Energy Centre will create more capacity to support the site's redevelopment and new medical technologies.
New parking will include a four-level underground parkade in the new Mental Health and Substance Use facility to replace the Allen Street parking lot.
Helipad will be relocated to allow for construction of the new Mental Health and Substance Use Centre and Energy Centre.
Site enhancements will replace the vacated, aging Sherbrooke building.
Phase one begins with new parking and relocation of the helipad, and major construction will begin in the fall of 2016 for the mental health and substance use facility and energy centre. Phase one is scheduled to be complete in 2019.
Fraser Health will also prepare a business plan for phases two and three that outlines final scope, cost, indicative design, and schedules required to complete the redevelopment. Phases two and three include a new acute care tower, more beds, a new and larger emergency department, more operating rooms, renovations to existing spaces, and parking.
Mental Health and Substance Use
Our vision is to be a leader in mental health and substance use care for our diverse, multicultural and aging region, and to serve as the hub for research, education and training.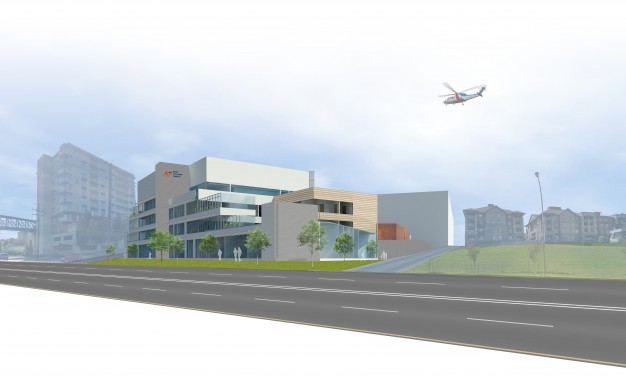 New Mental Health and Substance Use facility. Potential concept only
The new Mental Health and Substance Use Centre will provide a significant opportunity for groundbreaking research, increased psychiatric training and state-of-the-art patient care. Royal Columbian Hospital Foundation has committed to raising $9.1 million for this important addition to our campus of care.
Redevelopment phases 2 & 3
Our aim is to deliver the gold standard in patient care, reflecting best practices and within one of the largest comprehensive health facilities in the province.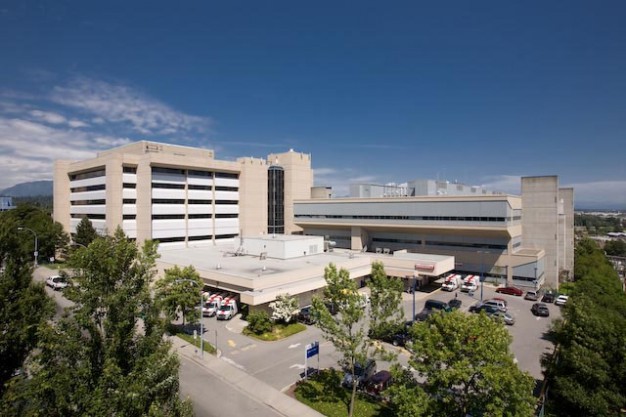 New Acute Care Tower is expected to add:
New beds for Intensive Care, Cardiac Intensive Care, Obstetrics and Medicine/Surgical.
New, larger Emergency Department.
One entire floor for moms and kids with Maternity, Infant, Child & Youth, and Neonatal Intensive Care Units.
New and expanded operating rooms.
Larger interventional suites for Cardiology and Radiology.
Underground parkade and new main entrance.
Renovations to the Columbia Tower and Health Care Centre:
More private and semi-private rooms by converting 4-bed rooms to improve the patient experience and infection control..
Expanded clinical support areas including the Laboratory, Pharmacy, Food Services, Linen Services, Health Records and more, to support our additional beds and patients.
More Energy Centre equipment to support the new Acute Care Tower and campus renovations.
Site enhancements in place of the vacated Power Plant.