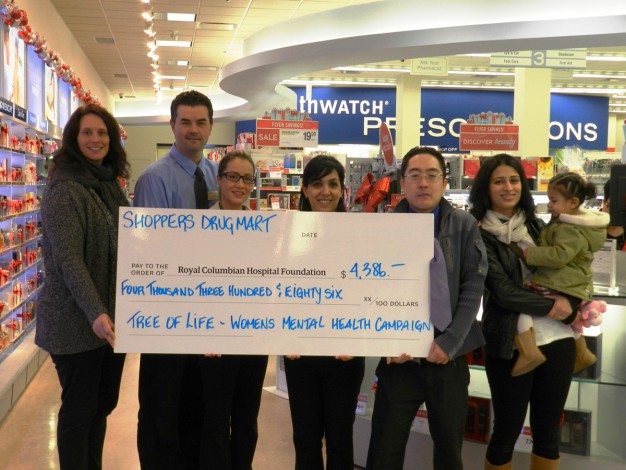 With the combined efforts of Shoppers Drug Mart, its Store Teams and customers, Royal Columbian Hospital Foundation is the recipient of local efforts during the annual Tree of Life campaign in 2014.
The Shoppers Drug Mart Tree of Life campaign is a four-week program held across Canada each fall that gives customers and employees the opportunity to donate directly to organizations that make a difference to women's health in their own communities.
Over the last 13 years, the Tree of Life campaign has raised more than $26 million for Canadian health charities.
In 2014, over 487 Women's Health charities across Canada benefit from the campaign's proceeds with 100 per cent of funds staying in the community where they are raised.