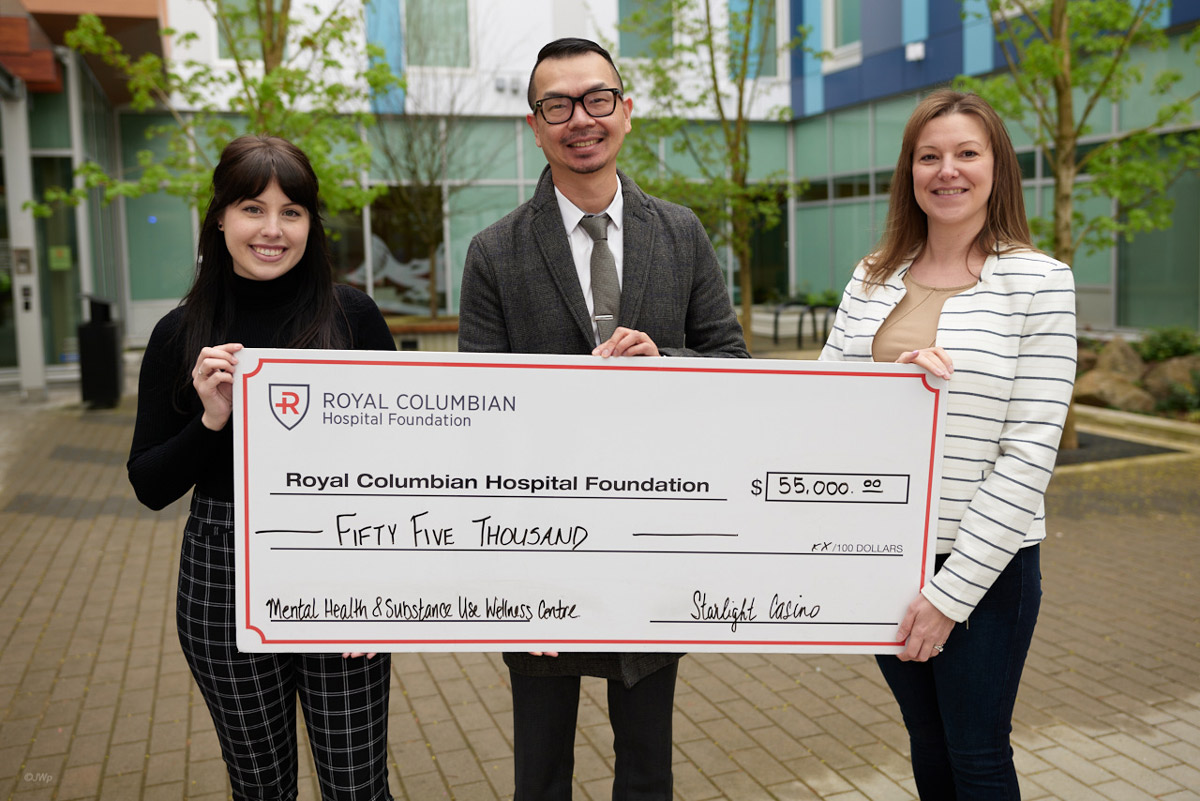 New Westminster, B.C. –  July 2022
For over 15 years, Starlight Casino (a property of Gateway Casinos & Entertainment Limited) has generously stepped forward to support Royal Columbian Hospital through their GatewayGIVES. In 2016, they were one of the first donors to support the new Mental Health and Substance Use Wellness Centre. Inspired by the new facility and the exceptional work of our mental health team, they have committed to an additional gift of $55,000 for a total pledge of $100,000. We are absolutely overwhelmed by their continued support.
Gateway Casinos & Entertainment Limited has supported numerous charitable initiatives in communities throughout BC since the inception of GatewayGives.  In 2019, Gateway and its properties were pleased to donate over $1.3 million in monetary and in-kind support, as well as countless hours of volunteer time. We are grateful to Starlight Casino and their dedicated team for their tremendous generosity and philanthropic leadership.