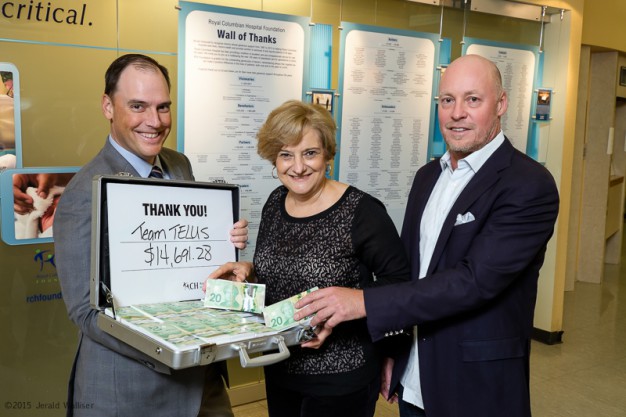 TELUS and its employees continue to support exceptional care for some of the province's most seriously ill and injured patients, through the Team TELUS Charitable Giving program.
The company matches donations made by current and retired TELUS staff under a program that contributed to more than 2,250 registered Canadian charities in 2015.
Royal Columbian Hospital Foundation President and CEO Jeff Norris welcomes the latest $14,691.28 gift from TELUS manager Donna Hansby along with Royal Columbian Hospital Foundation Director Larry Kozak.