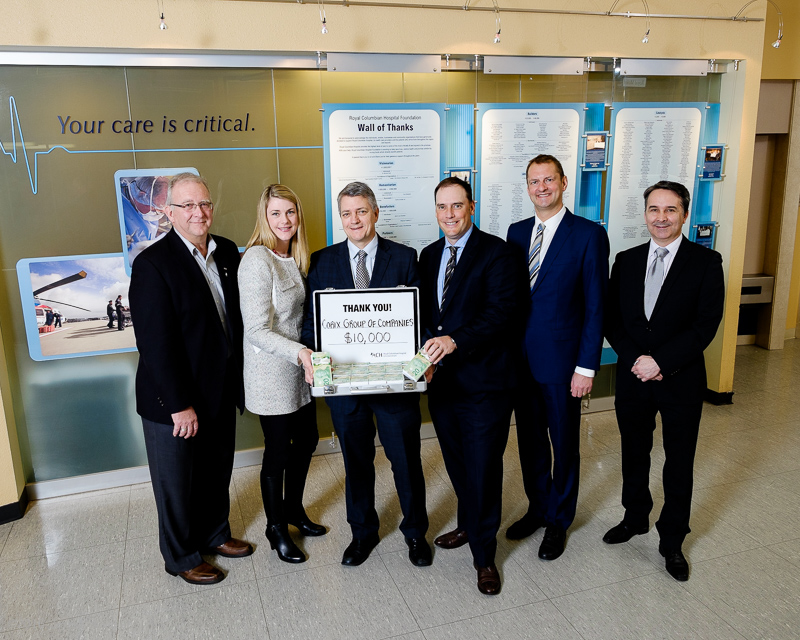 A company that makes children among its top charitable priorities has made a donation to help Royal Columbian Hospital's smallest patients.
Corix made its $10,000 gift to Royal Columbian Hospital Foundation in support of the Neonatal Intensive Care Unit, one of four in the province able to care for the most fragile premature babies.
Corix is a leader in the implementation of sustainable water, wastewater, and energy utility infrastructure solutions for small to medium-sized communities across North America.
Photo (from left to right): Corix Vice-President of Measurement Services for Western Canada Ron Bowman, Corix Director Human Resources Marion Galinski, President and CEO of Corix Group of Companies Scott Thomson, Royal Columbian Hospital Foundation President and CEO Jeff Norris, Corix Utilities Vice-President and COO Eric van Roon, Foundation Leadership Giving Manager Bruce Bouchard.