Kulwant Samra caught COVID in June 2020. As an ambulance arrived, he collapsed in front of his home and woke up 8 weeks later in the ICU. Kulwant's serious COVID case was treated with the help of equipment purchased with the assistance of legacy donors, who continue to have a big impact on patient care today through gifts in their Will.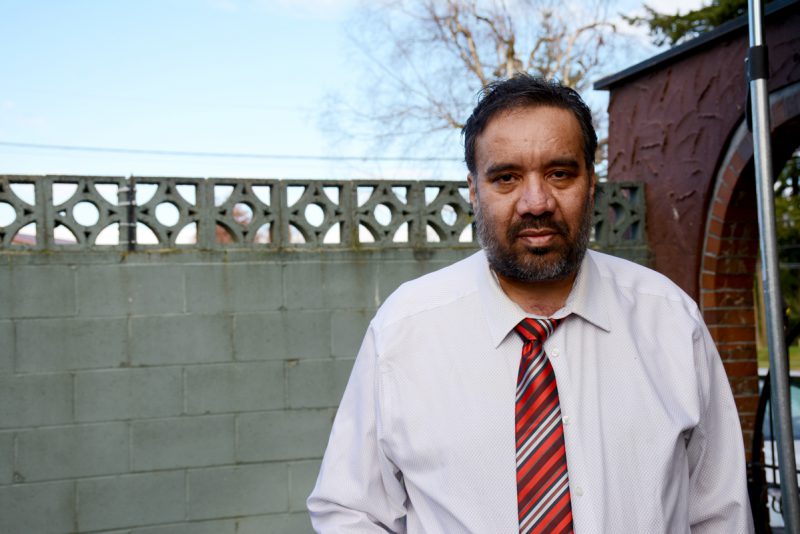 Past donors who chose to remember Royal Columbian Hospital with a gift in their Will are having a big impact on patient care today.
Legacy gifts, large or small, are incredibly valuable to Royal Columbian Hospital Foundation. We rely on them to support our work and the equipment and technology that make life-saving care at Royal Columbian Hospital possible. They are vital to ensuring the Foundation can continue to meet the future needs of our hospital and its patients. Patients like Kulwant Samra.
In June of 2020, Kulwant tested positive for COVID-19. When his symptoms worsened, he knew it was time to seek medical attention.
"I called 911, because I know my body," Kulwant says. "I wasn't able to stand up. I was not able to take a breath."
His last memory was leaving his home by ambulance. He woke up eight weeks later in Royal Columbian's Intensive Care Unit.
Feeling dizzy, Kulwant fell to the ground outside his home as the ambulance arrived.
"I said, 'Give me oxygen'. I was taking my breaths very heavy," he recalls. After being placed in an ambulance, Kulwant remembers nothing until mid-summer.
"The day I opened my eyes, it was August 6th, about afternoon," he says. The nurse was sitting in front of me. I had tubes in my mouth, nose, and everywhere."
"Mr. Samra was very sick with COVID-19, and he required the full spectrum of care that an ICU can offer," says Royal Columbian Hospital Medical Director and critical care physician Dr. Steve Reynolds. "Thankfully he responded well."
Two weeks after he woke up, Kulwant was able to go home.
None of our legacy gift donors knew Kulwant. But they knew their gift would support the advanced equipment and technology our hospital needs to save the lives of patients like him. Those donors are gone, but their compassion and care for the health of our community lives on.
Interested in making a big impact but unsure if a gift in your Will is right for you?
To find out how you can leave a gift in your Will with security and peace of mind, join us for our special Strategic Philanthropy Ask Me Anything virtual session on March 10th. Experts Rose Shawlee and Rich Widdifield will be on hand to answer your specific legal, financial, and philanthropic questions.