Create Your Own Fundraiser
Step1
Choose an activity. Decide what you would like to do to raise funds. Not sure? We've got ideas to help you get started.
Step 3
Start fundraising. Tell your friends and family, blast on social media, and link them back to your page to spread the word and start fundraising.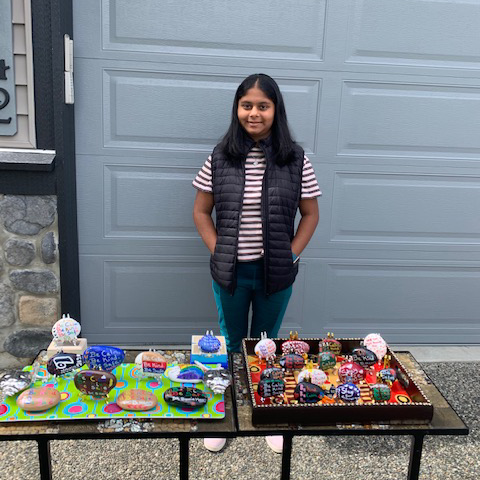 Insiyah Paints It for healthcare
Insiyah was born at 26 weeks, weighing only 1lb 6oz. She spent 3 months in Royal Columbian's Variety NICU. 13 years later, Insiyah was painting rocks during the pandemic with a calming quote from Dr. Bonnie Henry when she had an idea.
She began selling her painted rocks as way to fundraise money to purchase equipment for the NICU. Insiyah's fundraiser was such a success that she exceeded her goal and raised over $5000!
Have a crafty side or hobby that you love? Want to make a difference like Insiyah? Learn how to start your own crafty fundraiser with our Get Crafty Toolkit
Gary's Family Walks It for healthcare
Gary Smith, an esteemed athlete, passed away from esophageal cancer in 2007. To honour his memory, his family began Gary's Walk, a fundraiser to continue raising funds to purchase key equipment for the detection and treatment of esophageal cancer.
The walk has been a huge success, raising more than $127,312 in funds since its inception in 2010, in memory of Gary.
Are you athletic or enjoy pushing the limits of your fitness? Want to make a difference like the Smith family? Learn how to start your own fitness fundraiser with our Get Active Toolkit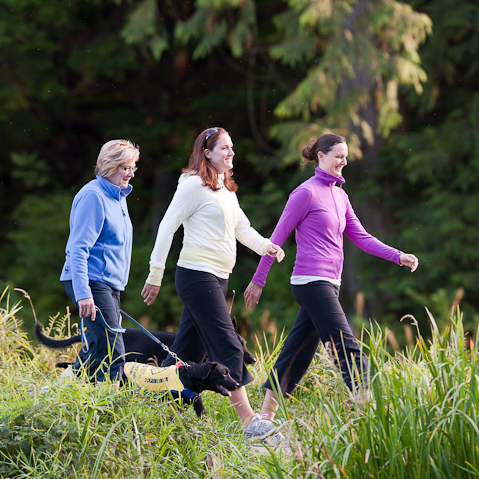 Gina Photographs It for healthcare
Gina Spanos started the Front Steps project as a unique way to support Royal Columbian Hospital during the COVID-19 pandemic. As part of the project, Gina photographed families at their homes from a safe distance, donating her time in return for a gift to the Foundation.
"My Front Steps Project was born from a desire to give back and help the hospital during such a difficult time. My goal was to put a smile on the faces of the families I worked with, to spread love and joy through my photography, and to bring the community together. I am grateful to all of the families who took part in my Front Steps Project." – Gina Spanos, photographer
Our thanks to Gina, who raised over $5,000 through her initiative!
Love photography? Want to make a difference like Gina? Learn how to start your own photography fundraiser with our Get Artsy Toolkit
Seren & Rhodri Gift It for healthcare
Seren spent five days in the Royal Columbian NICU when she was born. Every year for her birthday, she makes a donation, and her younger brother Rhodri has joined the cause these past two years. The brother and sister raised money this year through birthday donations and collecting bottles and cans for recycling.
Celebrating a special occasion? Want to make a difference while you do like Seren & Rhodri? Learn how to start your own birthday or special occasion fundraiser with our Get Celebratory Toolkit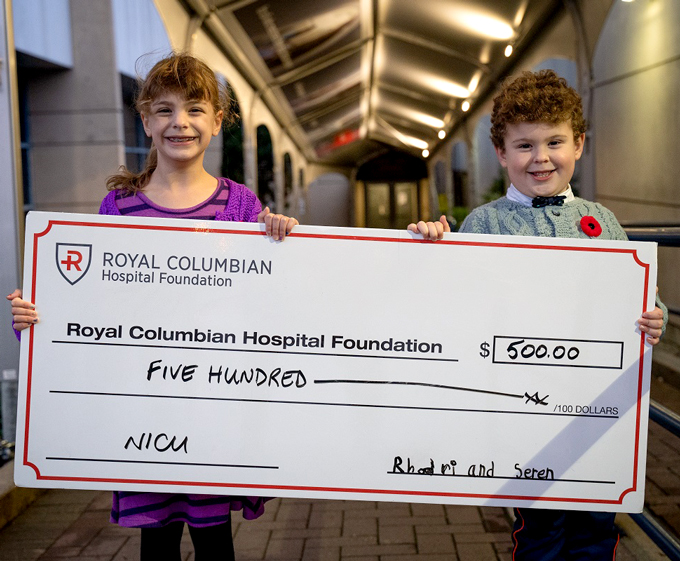 Have an idea for hosting your own fundraiser?
Get creative! The sky is the limit. Take your best idea and get rolling.
We've got best practices and tips to make your creative fundraiser a breeze.
Need help with your fundraiser?
We want to help you make your fundraiser a success!
Please contact us with any questions you have, and we'll be happy to assist you.
Email:  info@rchfoundation.com   Call: 604.520.4438