Join us on Sunday June 25, 2017 to Pound the Pavement for Preemies in the Scotiabank Vancouver Half-Marathon or 5K. We are working together with friends and family to fundraise for the Neonatal Intensive Care Unit.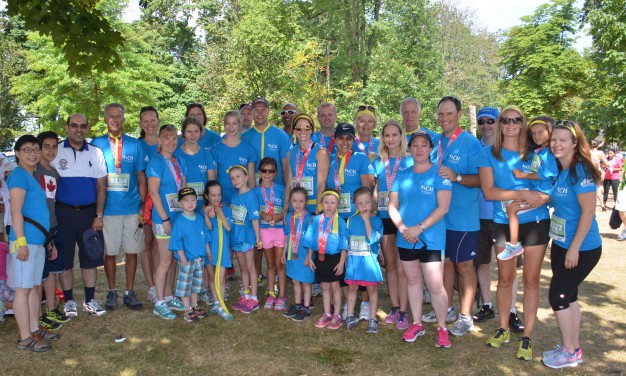 A Ladner family and their friends will purchase a life-saving piece of equipment for premature babies and other fragile newborns at Royal Columbian Hospital, five years after triplet girls received care in the hospital's Variety Neonatal Intensive Care Unit.
The Van Marrewyk family collected $55,000 in donations to help Royal Columbian Hospital Foundation buy a jet ventilator, in appreciation of the hospital's neonatal staff after Ron and Stephanie Van Marrewyk's daughters Andy, Paige and Shauna were born prematurely at 29 weeks in 2010. The girls spent two months in the neonatal intensive care unit.