New Westminster, B.C. – {June 18, 2019} – Vancouver-based charitable foundation, Music Heals, is bringing melody to Royal Columbian Hospital's […]
New Westminster, B.C. – {April 3, 2018} – Newborns in need of intensive care at Royal Columbian Hospital are being […]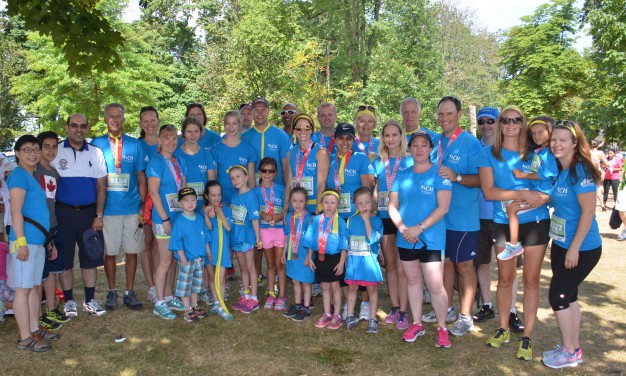 A Ladner family and their friends will purchase a life-saving piece of equipment for premature babies and other fragile newborns at Royal Columbian Hospital, five years after triplet girls received care in the hospital's Variety Neonatal Intensive Care Unit.
The Van Marrewyk family collected $55,000 in donations to help Royal Columbian Hospital Foundation buy a jet ventilator, in appreciation of the hospital's neonatal staff after Ron and Stephanie Van Marrewyk's daughters Andy, Paige and Shauna were born prematurely at 29 weeks in 2010. The girls spent two months in the neonatal intensive care unit.
It started with a headache the night before. Christine Ashton, 23 weeks pregnant, knew having twins meant an increased risk of complications. When she still felt unwell the next day, she described her pain to a relative. The conclusion: she was having contractions.