Making the Cut Charity Golf Classic is back on September 11, 2021 for another year!
The Making the Cut Charity Golf Classic was started in 2013 by an anesthesiologist. The event quickly expanded to partner with Royal Columbian Hospital Foundation as a way to help raise money for vital equipment needed to provide the best care for British Columbians. The result was a hospital golf tournament like no other—a tournament that not only raised money, but also allowed sponsors the chance to have some fun on the links with the front line workers.
Josh Kujundzic had just started going down the steep, unmarked trail near Simon Fraser University – a path he had ridden dozens of times previously – when the 18-year old lost control of his mountain bike and crashed head-first into a tree. Alone at the time, he figures it was hours before he regained consciousness. When he did, Josh struggled to move anything from the neck down.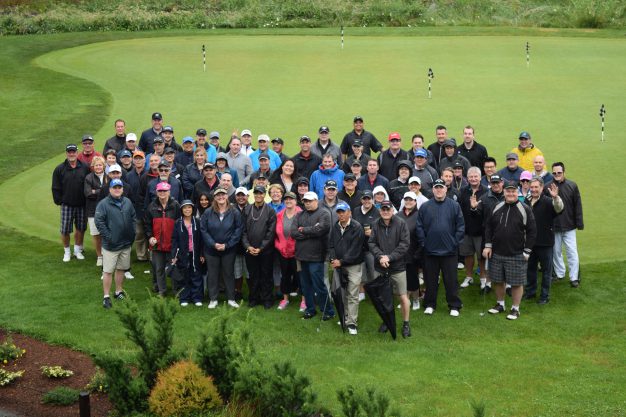 A golf tournament organized by front-line staff at Royal Columbian Hospital has reached new fundraising heights during its 4th annual event.
More than 150 golfers and sponsors took part in Making the Cut Charity Golf Classic on June 11th, raising more than $40,000 to help Royal Columbian Hospital Foundation purchase lifesaving surgical equipment. In its four years, Making the Cut has raised close to $120,000 and become the Foundation's premier golf fundraiser.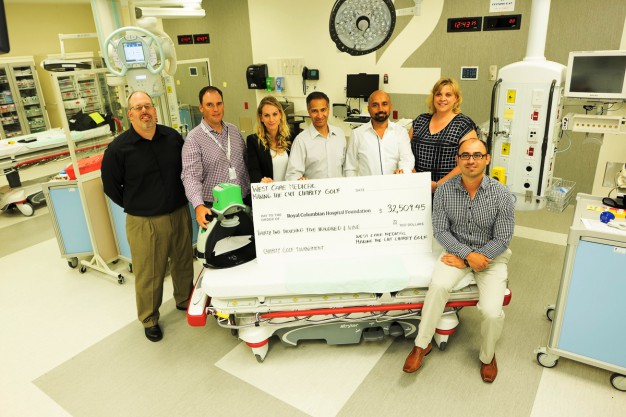 This year's Making the Cut Charity Golf Classic raised more than $32,000 for Royal Columbian Hospital Foundation. In its three years, Making the Cut has earned close to $80,000 for the hospital's equipment needs.