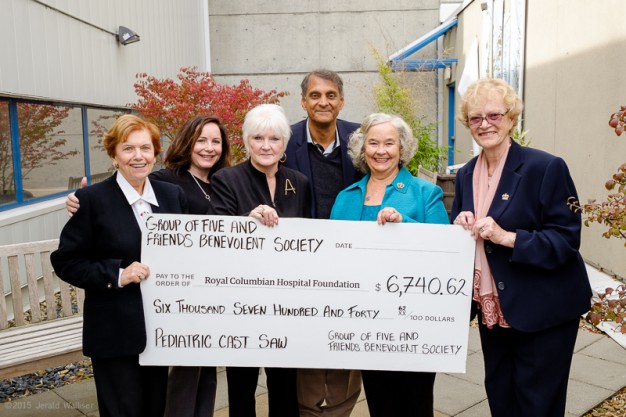 A group of dedicated volunteers that have been raising money to support Royal Columbian Hospital for more than a decade have directed their latest efforts in support of children.
The Group of Five and Friends Benevolent Society have purchased a pediatric cast saw to help orthopedic surgeon Dr. Shafique Pirani, whose clinic sees hundreds of children annually.
Jane Stewart was getting increasingly concerned. Her once-active 10-year old son Sam had developed a limp and was suffering from a sharp leg pain that was getting progressively worse as the months wore on. The pain hindered Sam's ability to play soccer or even enjoy a good night's sleep. It wasn't until the family met a specialist at Royal Columbian Hospital that they finally found answers and an eventual solution.