After undergoing open-heart surgery, patients come out of the operating room under deep anesthesia. During the crucial first hours after […]
Jeff Palmer was feeling good on the first day of the annual Cops for Cancer fundraising ride in 2015. The West Vancouver police officer had chatted with students at a Burnaby elementary school before he headed back out on the road with other members of his cycling team. But shortly thereafter, he started feeling lightheaded. Just as he thought about telling nearby paramedics, his heart stopped.
Ashley Durance had just survived a life-threatening complication of pregnancy. Her newborn girl Hazel, among the most premature and smallest ever to be born at Royal Columbian Hospital, was under constant watch in the intensive care unit for newborns. And now Ashley's father Rick Walsh was about to undergo open heart surgery. With Christmas of 2016 only a couple of days away, it was hard to believe all that had happened in the last several weeks.
77-year old Valerie Vandervelden felt calm leading up to her scheduled heart procedure. She fully trusted Dr. Albert Chan, the interventional cardiologist who would be providing a drug-free option to lessen her risk of stroke. But as Valerie was brought into the cardiac catheterization lab, the Coquitlam resident was surprised at the large number of people standing by. She soon learned she was about to become part of Royal Columbian history, thanks to donors to Royal Columbian Hospital Foundation.
Val Shactman realized something was very wrong when the paramedics prepared to shock him. By this point, his heart was pounding at hundreds of beats a minute. The 37-year old was rushed to Royal Columbian Hospital for a heart arrhythmia that left him hospitalized for weeks. What he saw during his lengthy stay at Royal Columbian made a profound impact on his life.
John Brugman had been managing symptoms of inflammatory bowel disease for two decades when doctors discovered a mass in part of his colon. Surgery was scheduled at Royal Columbian Hospital, but the mass proved only to be the beginning of a months-long health nightmare that included blood clots, an emergency operation, cardiac arrest and cancer.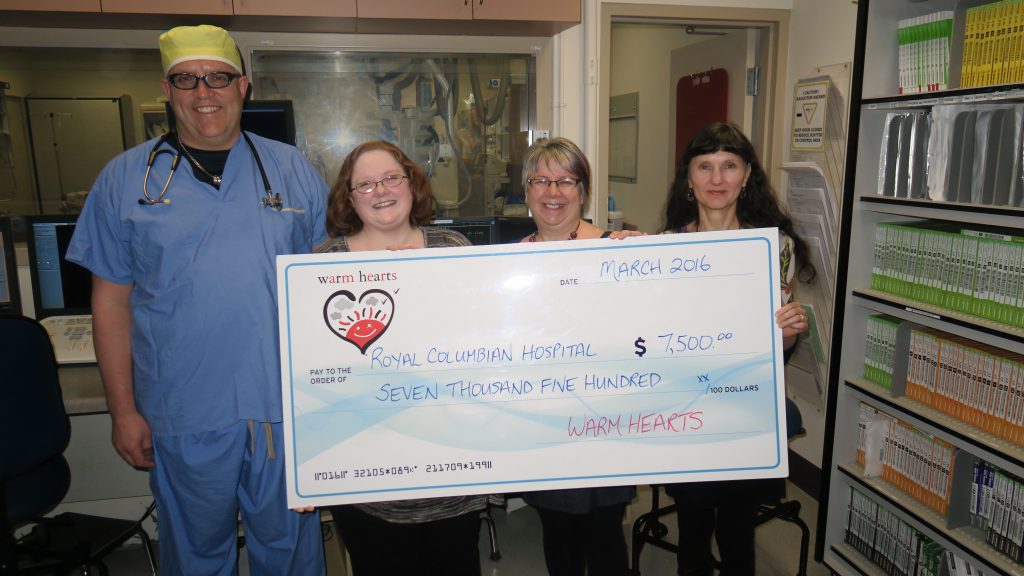 A FortisBC employee-run charitable group has offered support to BC's busiest cardiac care centre.
The Warm Hearts Charitable Foundation has made a $7,500 donation to Royal Columbian Hospital Foundation's Cardiac Care Campaign. The money raised is helping to upgrade the monitoring and imaging equipment in the hospital's cardiac cath lab.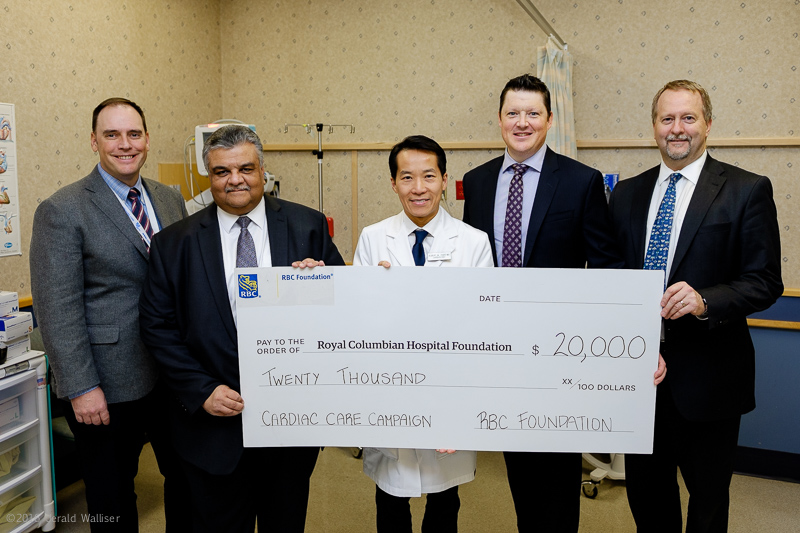 RBC has added its name to Royal Columbian Hospital Foundation's Cardiac Care Campaign.
A $20,000 gift from RBC Foundation will help upgrade the equipment inside the hospital's two cardiac catheterization labs.
Don Wrigley grew concerned when he started suffering from chest pains and shortness of breath whenever he tended to his garden or even walked up his driveway. Testing confirmed the cause: severe aortic stenosis, along with significant coronary artery disease. The Burnaby resident would need a new heart valve. At almost 90 years old, the question became whether open heart surgery was his only option.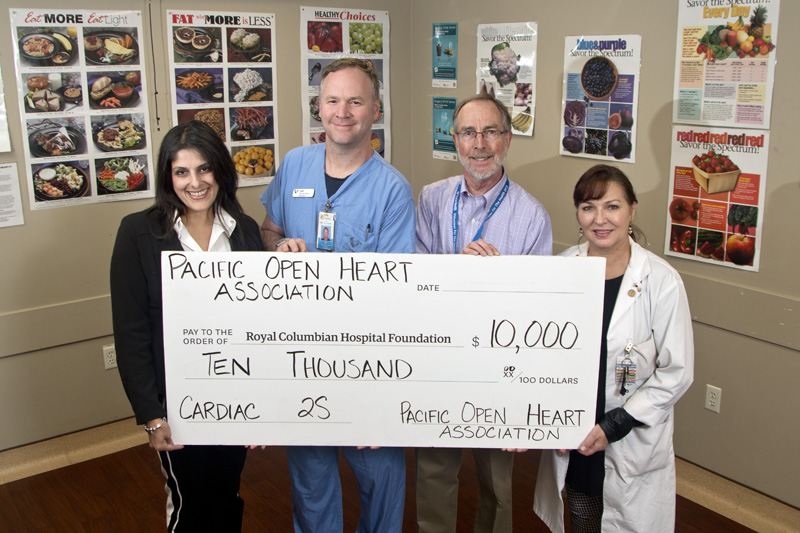 The Pacific Open Heart Association has made a $10,000 donation following its "Moe Pitcher" annual golf tournament in June 2015.