Celebrate a STAR
8 Supporters
Zahra Stark
$20
Vancouver
Anonymous
private
Coquitlam
Anonymous
private
Port Coquitlam
Department of Neurology
private
Burnaby
Department of Neurology
private
north vancouver
Greg Walker
private
North Vancouver
Anonymous
private
New Westminster
Load More
Show Less
Celebrate a STAR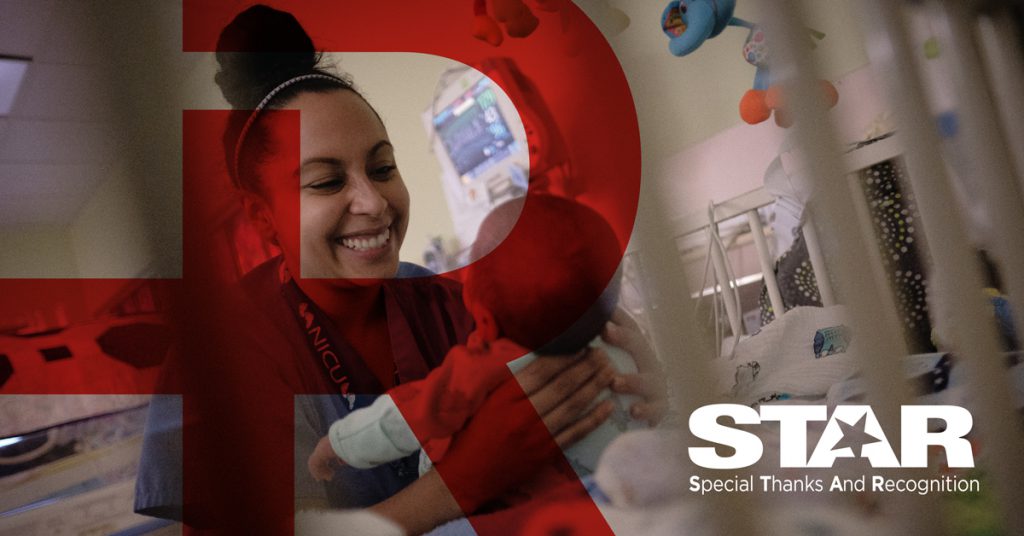 With selfless devotion, they save lives, restore health and provide comfort to thousands of people each year.
Exceptional care is provided at Royal Columbian Hospital because of the dedicated and compassionate efforts of those who work and volunteer here.
Let them know you have noticed the difference they have made. Make them a STAR with a donation in their honour.
In return, your STAR will be personally recognized with a special pin that acknowledges their efforts. Hospital departments that are honoured will receive a certificate.
Your STAR donation will also help the Foundation support priority equipment needs, hospital renovations, major projects, research, education and innovation.
Contact Us
To learn more about how you can support
Royal Columbian Hospital Foundation, please contact 604.520.4438