Holiday giving 2021
Holiday giving 2021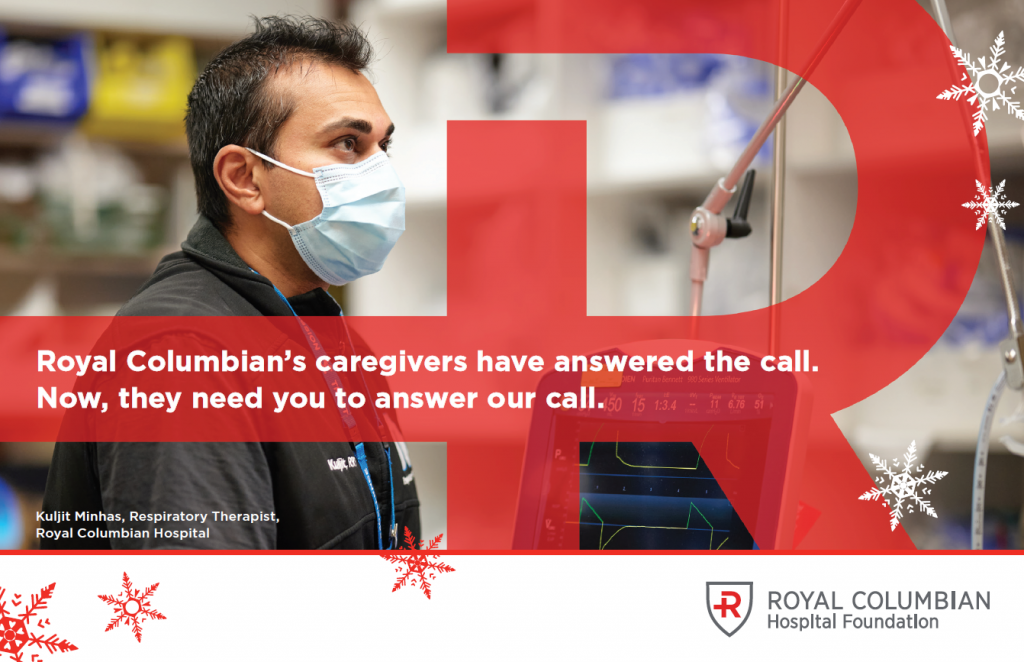 This holiday season, give Royal Columbian's caregivers the gift of your support.
Since the outset of the COVID-19 pandemic, Royal Columbian Hospital's caregivers have worked to overcome new obstacles and adapt to quickly changing conditions – all while caring for one-third of British Columbians.
Despite the numerous challenges they continue to face, they have never stopped fighting for those who rely on them most.
Include Royal Columbian Hospital Foundation in your year-end giving and help give them the resources they need to keep fighting.
Give on or before December 31st to qualify for a 2021 tax receipt.
From all of us at the Foundation, we wish you a safe and happy holiday season.