As a trauma physician at Royal Columbian Hospital (RCH) — one of the busiest trauma units in Canada — I see preventable tragedies every day. Education and awareness around the most common injuries and accidents and how to prevent them will keep everyone safe and ensure our frontline healthcare workers have the resources they need to save vulnerable lives.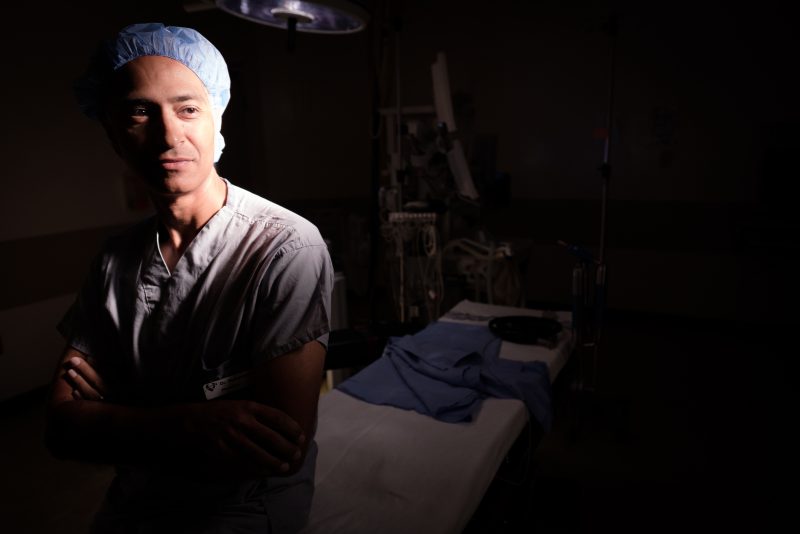 Many people assume that the majority of the more than 15,000 patients per year accessing the RCH Emergency Room with trauma-related injuries are due to dramatic events such as violence and car accidents. However, falls (most often off a ladder or stairs) account for over 50% of our ER trauma-related injuries.
What we notice is the number of incidents spikes significantly in the spring and summer months, when much work around the house such as painting, minor construction projects, cleaning the roof and gutters, and pruning gets done. With more people spending more time at home, improvements, clean-up, and renovation work is expected to increase significantly.
As strict protocols are in place, the ER is a safe place for anyone who needs treatment. However, if you are planning to spruce up your home this spring, here are a few simple tips to help prevent an unplanned trip to the ER.
Hire a professional. My rule is to never get on a ladder to reach anything higher than what's required to change a lightbulb (in a standard 8' or 9' ceiling, nothing higher!). Anything above that and I hire a professional. They have the proper training, experience, and equipment to do the job safely.
Adhere to the "belt buckle" rule. Our trauma team often sees injuries more severe on one side of the body due to the patient reaching for something off to the side off a ladder. Always centre your body (where your belt buckle sits) on the ladder, and never reach beyond the rails. Better to take a minute to climb down, reposition the ladder, and then continue than to risk a trip to the ER.
Stay off the top. Never stand on the top four rungs of a standard ladder, or the top of a step ladder.
Consider the environment. Ensure you're wearing proper footwear. If the ground is uneven, or a ladder needs to be angled left or right, it's not a safe set up. If it's windy or unexpected elements such as pollen make roofs and other surfaced slippery, ask yourself: does this job really need to be done today?
Consider your condition. If you are tired, stiff or sore, or are feeling something other than completely focused, you're not the person for the job.
Use a spotter. Have someone with you, to steady the ladder and remind you not to take risks.
In summary, we would never recommend anyone avoid the ER when they feel they need it. However, there are some concrete actions we can all take to stay safe – along with wearing our masks and washing our hands – that can reduce the likelihood we will endure a life-altering and preventable tragedy. These are ways we can all do our part to ensure that our healthcare teams have the resources they need to ensure exceptional patient care and positive outcomes.