For critically ill or injured patients, mechanical ventilation can be a lifesaving intervention. However, it comes with its own risks and complications, something Dr. Steve Reynolds has thought a lot about.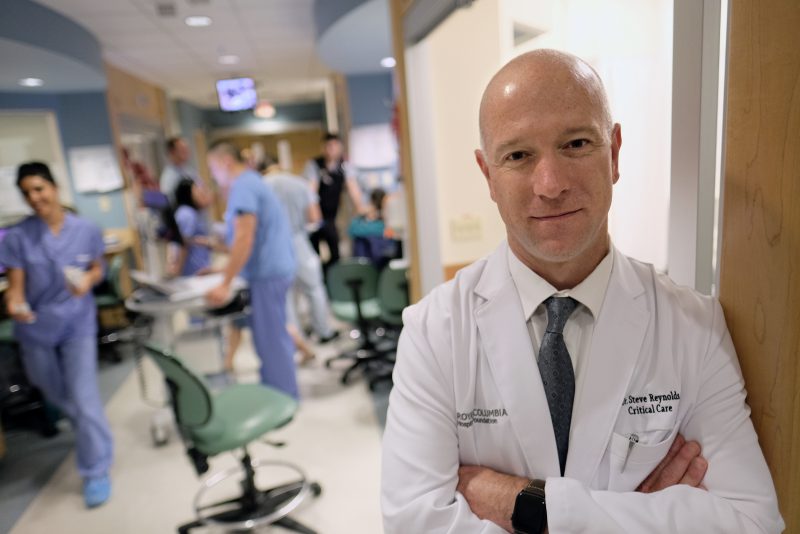 The Royal Columbian Hospital critical care physician has spent the last several years researching the issue. Initially something he worked on during his spare time, Dr. Reynolds – who is also the hospital's medical director – now dedicates part of his professional life to the cause, and he's been joined by a team of five others.
"We are delving into respiratory physiology and trying to push the envelope about what we understand about how the ventilator hurts people and how we can prevent that," he says.
Dr. Reynolds and his team are the beneficiaries of funding by the TB Vets Charitable Foundation, which has partnered with Royal Columbian Hospital Foundation to support the research. A $250,000 investment has resulted in the TB Vets Charitable Foundation Professorship in Critical Care at Simon Fraser University.
"Not only do I get to do good research, but I get to mentor folks that are going to be a real asset to patients in the future," says Dr. Reynolds.
Transformational
The research team includes Karl Fernandez and Liz Rohrs, two Royal Columbian respiratory therapists who are among the first in their profession in the country to be pursuing their PhDs. Cardiac nurse Michelle Nicholas is doing the same. Thiago Bassi, a neurosurgeon from Brazil, is also working on his PhD, and SFU student Marlena Ornowska has joined as a master's student. Sue Willems is clinical research coordinator.
"There's no way that I could do this work without these team members," says Dr. Reynolds. "I am pretty excited to see that they're all developing into really strong researchers."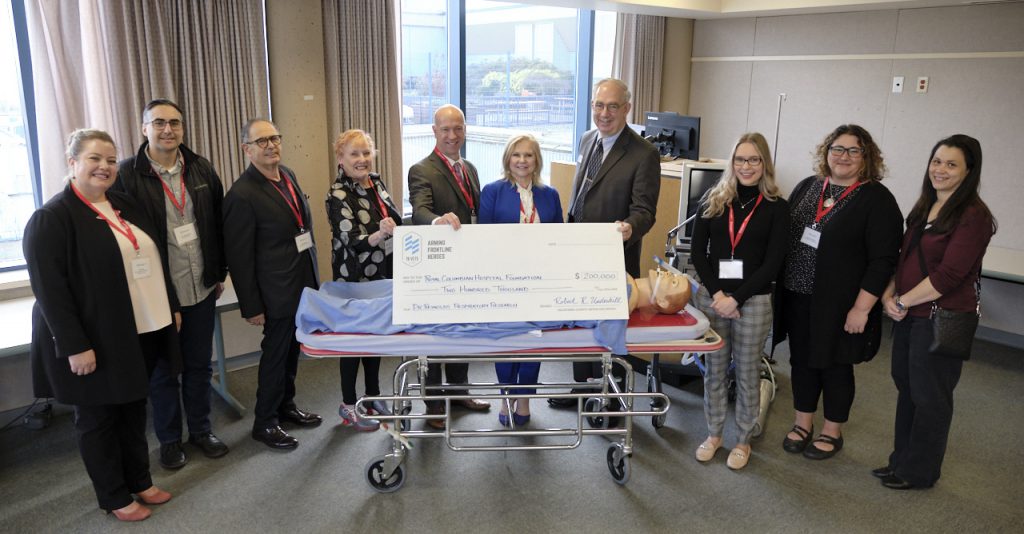 The opportunity to grow the role of research at Royal Columbian is another great benefit, according to Dr. Reynolds.
"We have an opportunity to be transformational in the research structure that we are setting up," he says. "I hope that we are able to set up research institutes and programs over time, and the reach of this investment will be far beyond the dollar spent."
As for his research, Dr. Reynolds hopes it will lead to a significant shift in how mechanical ventilation is provided to patients in hospitals like Royal Columbian.
"I think this has a possibility of transforming our field."