Harriet Fowler was an 18-year old South Surrey resident who loved ballet, had graduated high school and was preparing for college when her world changed. She was left hospitalized for months at Royal Columbian Hospital with a significant brain injury after a severe collision with a dump truck. Her recovery, still ongoing years later, has nevertheless been remarkable so far, and she hopes her story offers hope to others who face the same kind of adversity.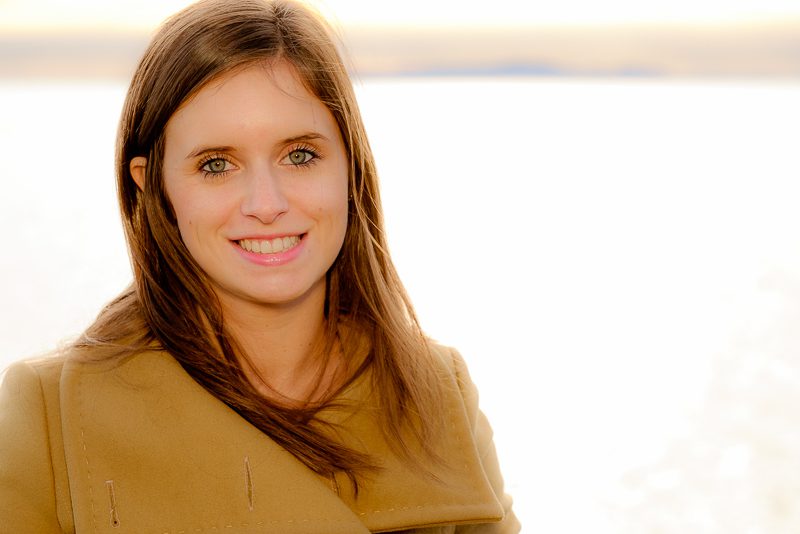 Harriet was a back seat passenger in her mother's vehicle on a shopping trip during a sunny August day in 2007. Harriet suffered the worst of the injuries as the small car and the dump truck T-boned. The young woman's head slammed repeatedly into the car from the impact of the crash.
"I was groggy, I was knocked out, but my eyes were open, so I have visual memory," says Harriet about the immediate aftermath of the accident.
As one of two Level 1 trauma hospitals in the province, Royal Columbian sees a large number of patients who have suffered brain injuries in major car accidents. In Harriet's case, the impact resulted in a diffuse axonal injury, which is a common traumatic brain injury that can also be among the most devastating.
"Imagine your brain is on a stick, and all the fibres of the brain pass into the stick," explains Royal Columbian neurosurgeon Dr. Navraj Heran, who treated Harriet. "If you twist the brain around that stick, the little pathways that go into that stick can tear."
The injury and subsequent bleeding caused swelling in her brain, which was controlled with medication early on. Dr. Heran then inserted an intraventricular drain to monitor the pressure and allow for adjustments to her care.
Harriet remained in a coma in the hospital's intensive care unit for more than three months. During that time, she recalls being generally aware of her surroundings. "Colours, smells, songs. One song always made me cry."
She also remembers a vivid dream. "There was a tunnel and two choices," says Harriet, whose dream was later made into a painting that is on display at home. "One way was a sunny poppy field and the other way was underwater. I was like, 'What do I do?' because poppies are my mom's favourite flower, and I love the sunshine. But my brother and my dad scuba dive. I saw a shark at the last minute, so I went to the poppy field."
Once pressure in the brain subsides, pathways that have been affected by the injury may start functioning again, or new ones may develop. As she emerged from her coma, Harriet faced a long and difficult road to recovery. She had to relearn how to eat, talk, walk and care for herself.
"Think of it as like a highway that is shut down in one site," explains Dr. Heran. "That pathway is shut down, but the cars still need to get to the other town. They start looking at other routes to get through. Those other routes may not be as direct as the main highway, the process is going to take you a longer time and it's not going to be as efficient. But eventually you can still get there."
After months of work, Harriet moved from a wheelchair to a walker and finally to her own two feet. Ten months after the accident, she returned to Royal Columbian as a visitor when a friend was hospitalized. There, she had an encounter that made her aware of just how far she had come along.
"Someone had been in a motorcycle accident the night before I went to visit," recalls Harriet. "It was just the way his dad looked, you could see it in his eyes, he was just terrified, scared. A nurse that knew me when I was in the hospital told him I had been in that same bed. And he was like, 'What, five years ago?' The nurse said, 'Not even a year ago.' You could see his eyes light up instantly."
Harriet has since put her experiences down on paper, a process she hopes will inspire others. She continues to rehab and is grateful for what she can do. "I almost died, and I am alive," says Harriet. "I walk weird and I can't do everything, but I am very lucky to be here."