Friday the 13th may be unlucky for some people, but for John Baldock and his wife Dene it was very lucky.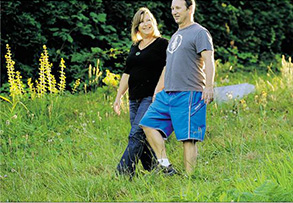 John Baldock is a 50-year-old construction worker who suffered a stroke at home on April 10, 2012.
Fortunately his wife, Dene, was there to call 911. At Royal Columbian Hospital, John was treated by Dr. Navraj Heran, one of only a handful of highly trained specialists in B.C. that use minimally invasive endovascular coiling to save the lives of stroke and aneurysm patients.