For two months in 2009, Port Moody resident Pam Chow battled a flu-like illness and a terrible pain in her feet. She was in and out of medical clinics, hospitals and even a chiropractor's office, but there was no definitive diagnosis. Chow, an active and previously healthy 25-year-old, was dying—and nobody could figure out why.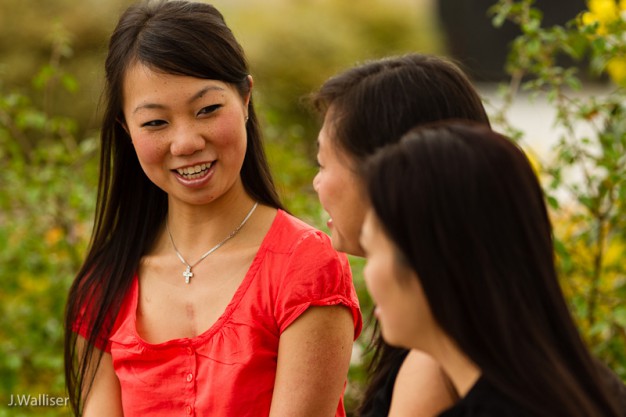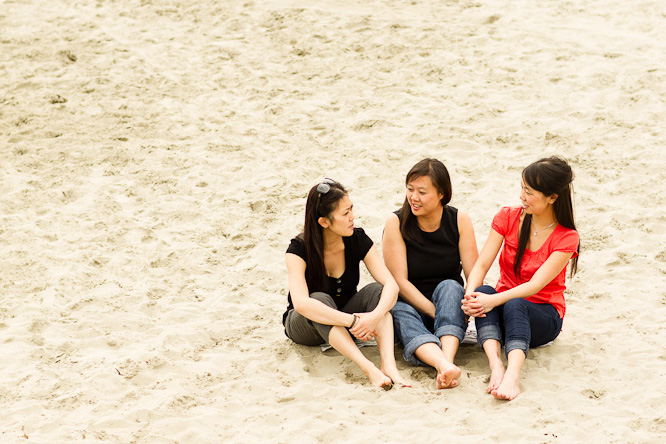 After she awoke one night to a tingling sensation along the entire right side of her body, the sign of a stroke, Chow's fiancé rushed her to RCH Emergency. A physician-in-training examined her at length and discovered that Chow had a heart murmur, a defect that can make someone particularly vulnerable to a bacterial infection. Tests subsequently revealed that the young woman was suffering from endocarditis, a life-threatening disease that can destroy the heart and its valves.
"This is a devastating, yet elusive disease," says Clinical Nurse Specialist Jocelyn Reimer-Kent. "Diagnosis and treatment are often delayed because the symptoms are vague and the extent of the infection is often masked by the use of antibiotics that are given before testing the blood for bacteria."
The diagnosis was a source of both relief and frustration for Chow and her family. They knew, finally, what was wrong, but catching endocarditis at such a late state meant the young woman's treatment options were limited. One of her heart valves was severely damaged and without surgery to replace it, heart failure was inevitable.
"I was very scared," admits Chow. "Never in a million years did I think I would have to have open-heart surgery, let alone at this time in my life." A week before surgery, Chow met with her heart surgeon Dr. Shahzad Karim, who outlined all of the risks associated with the procedure. "I told Pam that I could fix her heart, but that surgery could be complicated by the presence of a stroke or the possibility of yet another stroke," says Dr. Karim. "This could leave her paralyzed for life."
Reimer-Kent suggested Chow talk to another open-heart surgery patient, Chantal Dueck. Chantal was 27 and four months pregnant when she had surgery to replace a heart valve damaged by endocarditis. It was a complicated case with a successful outcome (Dueck gave birth to a healthy baby girl).
"Chantal gave me a lot of encouragement," says Chow. "Being able to talk to someone close to my age who has lived through this helped me feel more positive." Like Dueck, Chow opted for a tissue valve instead of a mechanical version. Although a tissue valve has a shorter lifespan and will need to be replaced within her lifetime, it will not require her to take blood-thinning medications that might prevent her from getting pregnant in future. "I knew I wanted to have children one day," Chow says, "so a tissue valve made the most sense for me."
The six-hour operation went smoothly. There were post-operative complications (not uncommon in endocarditis cases), "but thankfully, my sister was by my side the whole time, and I had some great doctors and nurses looking after me." After five weeks and one day at RCH, Chow was ready to go home. In November, she plans to join her family in Mexico to celebrate her sister Cindy's wedding and the simple joy of being alive.