Stan Sierpina had every reason to be optimistic about the new year ahead. For the past 40 years, he'd done all the right things to stay in shape, and he felt much younger than his 64 years. That's why what happened on January 2, 2013, was so unexpected.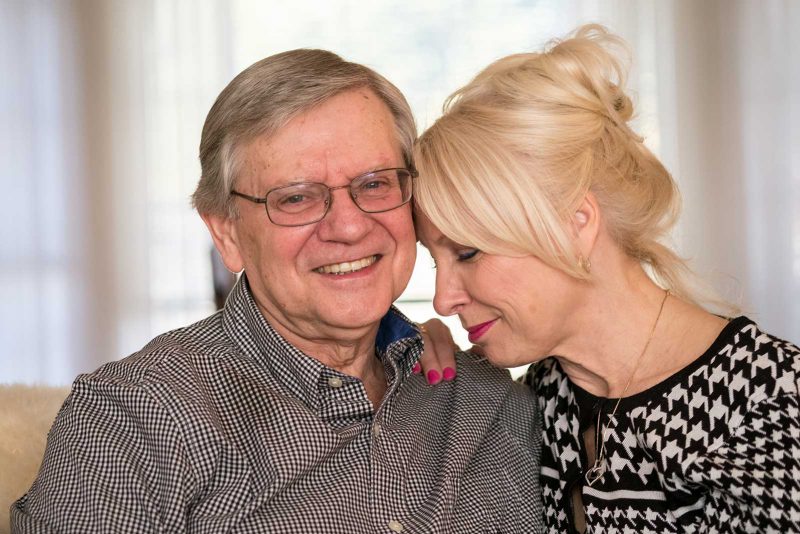 Around five o'clock in the evening, Stan returned to his Surrey home. Tired after his first day back at work since the holidays, he still spent some time outside working in his yard. Satisfied when the job was done, Stan wanted to finish cleaning up before his wife got home. As he washed his hands, he felt an uncomfortable tightness in his chest and a tugging sensation in his face. Alarmed, he called his wife, Lynn.
"There was something different in his voice," Lynn says. "I thought there must be something really bothering him. I left my full shopping cart and went straight home." The couple called 911, and Lynn followed the ambulance in tears.
At his local hospital, Stan's fingernails turned blue when his heart rate and blood pressure dropped dangerously low. Lynn remembers, "I was really scared, because Stan's the guy who never gets sick. I couldn't believe this was happening."
By midnight, doctors had discovered a tear in Stan's aorta. A tear in the body's biggest artery, responsible for blood flow to every blood vessel, can be deadly. Stan's situation was critical, and every minute counted. He needed to get to Royal Columbian Hospital (RCH) immediately.
The cardiac team at RCH was already standing by, ready to begin Stan's emergency open heart surgery.
In the early morning hours, the cardiac team, led by Dr. Daniel Wong, swung into action and performed the life-saving six-hour surgery. "Mr. Sierpina had an Intramural Hematoma, which is basically a tear in the wall of the aorta. This is an acute, life-threatening condition which requires major surgery," explains Dr. Wong.
Dr. Wong and his team had to replace part of Stan's aorta—a high-risk operation, with the potential for massive bleeding. Fortunately for Stan, in 2012, RCH supporters had donated the funds to purchase a new cell saver. This device reduces the need for blood products, and returns lost blood to the patient. According to Dr. Wong, "Mr. Sierpina was very fortunate we had this technology available."
Thanks to the support of generous RCH Foundation donors, Dr. Wong was able to meet Lynn and other worried family members in the waiting room with good news—Stan's operation was a success. Stan spent five days recovering at RCH before returning home, optimistic about the new year ahead.
Stan is just one of the many seriously ill patients RCH will care for this year—and one of the thousands who have already benefited from the generous support of our donors.
Please give generously today. We truly value your support, and with your help we can fund critically needed equipment at Royal Columbian Hospital.